Meet the Buyers Conference Yields Opportunities
Learn how Kelly Tvrdy Benes, CEO and founder of Shadow Staging System found success by attending a Meet the Buyers Conference. This government contracting conference gives businesses the change to meet directly with buyers.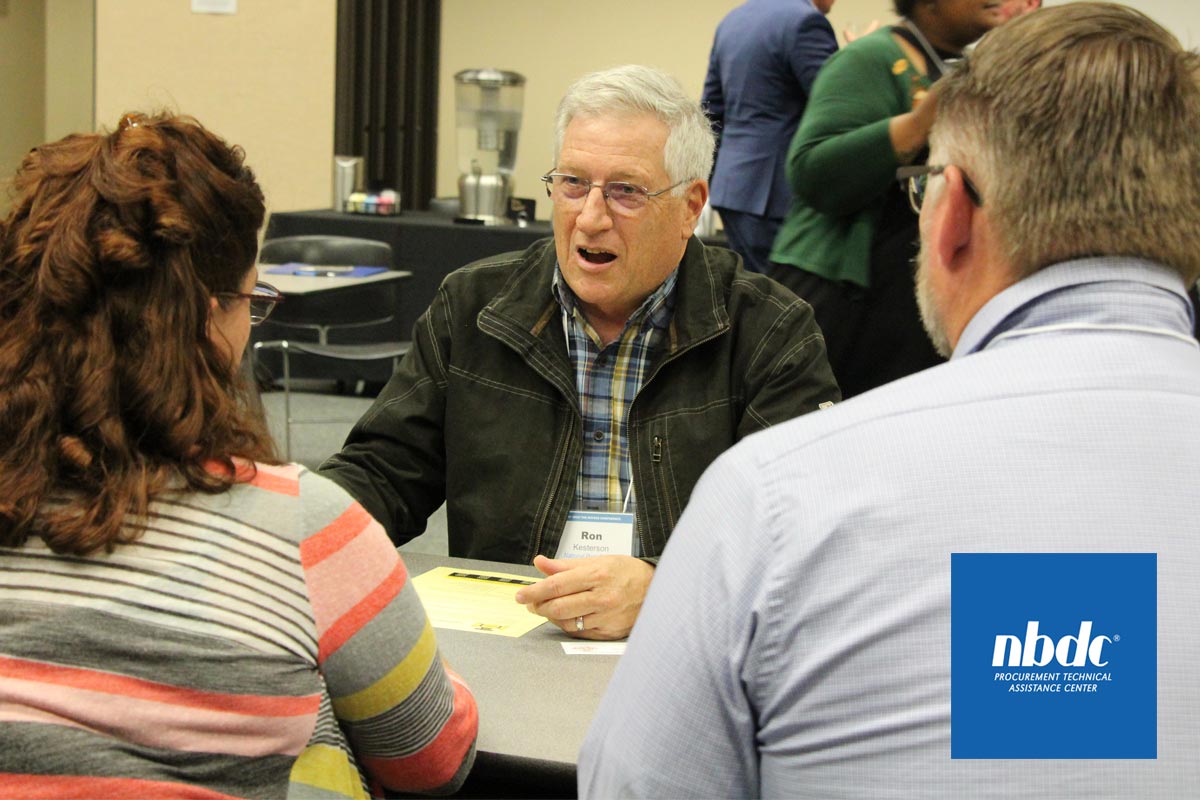 Omaha, Nebraska – The 2022 Meet the Buyers conference gives business owners and their leadership unique opportunities to present products and services to local, state and federal contracting officers, while also networking and exchanging ideas with other small business owners.
Sponsored by the Nebraska Business Development Center (NBDC) and its Procurement Technical Assistance Center (PTAC), the annual conference will begin with a virtual event on April 19, followed by an in-person event April 20 at the Thompson Alumni Center on the University of Nebraska at Omaha campus, 6705 Dodge Street.
"The Meet the Buyers Conference gives businesses the opportunity to connect with potential buyers, business partners and business assistance organizations," says PTAC Consultant Daniel Kuchar. "Businesspeople who take advantage of this conference can walk away with a leg up on bid opportunities and a fresh set of contacts in the business community."
Kelly Tvrdy Benes is the founder and CEO of Shadow Tool Systems. Her company has created the Shadow Tool Staging System product lines that revolutionize tool accessibility and control in order to reduce physical strain and increase workflow for mechanics in a variety of industries.
Benes founded the company in 2014 after being awarded a patent on the initial Shadow Tool Staging System design, which was developed by her brother, who is an automotive mechanic. About that same time, she contacted the NBDC for advice on raising capital to launch her new business, which resulted in receiving a prototyping grant.
In addition to working with the NBDC business consultancy team and PTAC consultants to explore defense and other government markets, Benes has attended a Meet the Buyers conference, where she received feedback from potential buyers.
"It has led to preliminary talks with one large company," she says. "I also talked with others attending the conference and made connections with a government sales team. I told them I needed to hire a sales manager. They recommended someone who I have since hired and she's amazing. Overall, the conference was well worth my time."
At Meet the Buyers, business owners and leadership can learn directly from government agencies about how they do business, and can showcase their products and services directly to contracting officers and other decision-makers in the contracting world.
Benes says to bring plenty of business cards and any sort of leave-behind materials. "It's a great chance to network not only with the people at the agency tables but also with those attending," she says. "Everyone is in the same shoes, so to speak, and we can benefit from hearing how someone else overcame challenges we all face."
Agencies participating in the coming conference include Kiewit, Union Pacific Railroad, the Department of Veterans Affairs, University of Nebraska Procurement, the General Services Administration (GSA) Building Maintenance & Operations, Offutt Air Force Base, City of Omaha/Douglas County Purchasing, Nebraska National Guard, Society of American Military Engineers, Small Business Administration (SBA) and Nebraska Indian Community College PTAC representatives.
The agenda for the two-day event will be:
April 19 - Training and Prep Workshops (virtual only) – free of charge
9:00-10:00: Capability Statements
10:00-11:30: Market Research Workshop
12:30-1:30: Davis-Bacon Act and Service Contract Act
1:45-2:45: Proposal Writing With GSA
2:45-3:45: Panel: Breaking into Government Contracting as a Small Business
April 20 - Meet the Buyers Conference (in-person only; Thompson Alumni Center on the UNO campus, 6705 Dodge. St) - $50
8:00-9:00: Check-In, Coffee, and Contacts (Breakfast provided)
9:00-11:30: Agency Presentations
11:30-12:30: Lunch (Provided)
12:30-4:00: Networking
For more information, contact PTAC Consultant Kuchar at dckuchar@unomaha.edu or call 402-554-6270.