Client Story: Javi's Tacos
Javier Trujillo Villa brings 21 years of restaurant experience to the Omaha, NE area by opening his own restaurant chain.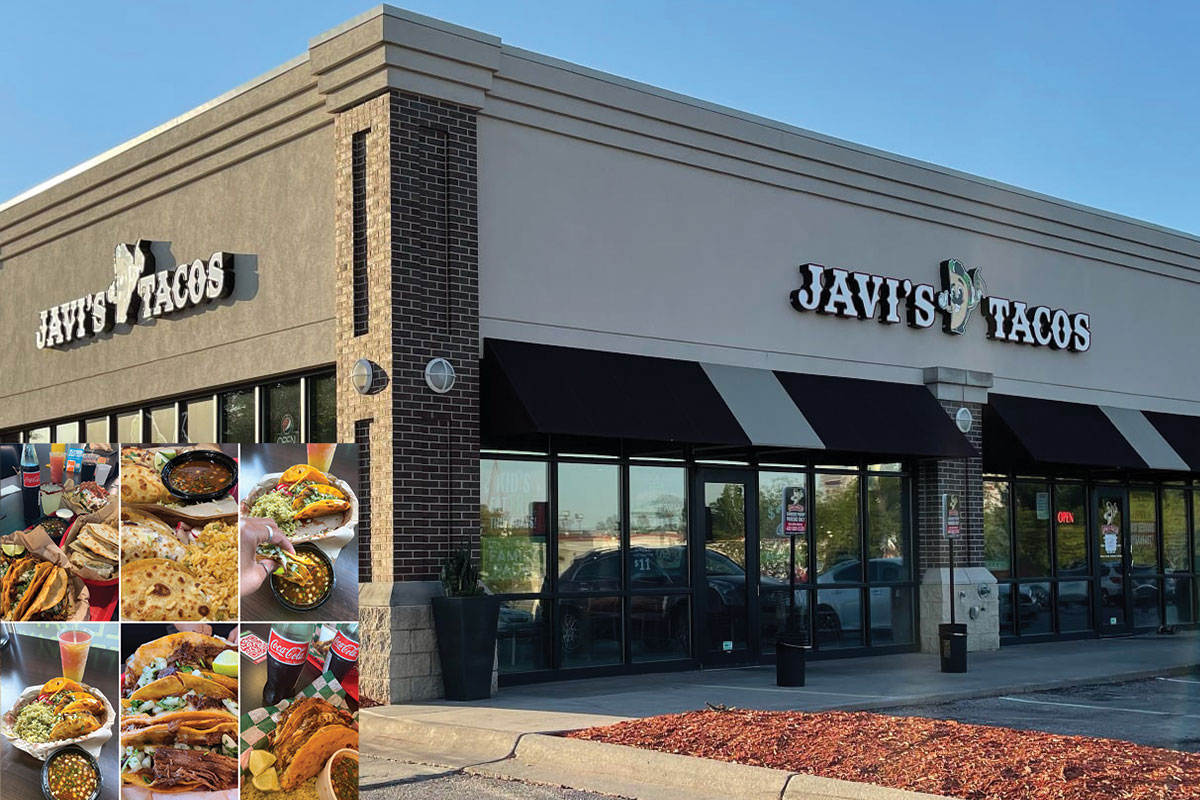 Omaha, Nebraska – Motivated by love of family and a desire to own his own restaurant, Javier Villa has utilized the expertise of the consultants at Nebraska Business Development Center (NBDC) and opened Javi's Tacos in not one but two Omaha locations.

"The people I have worked with at NBDC are some of the best communicators I've met in business," Villa says. "They tell me exactly what they need from me and then we decide together how we can make this work."

Villa has more than two decades of experience in the restaurant industry, beginning as a high school senior in Los Angeles with his first job in a fast food sandwich shop.

After moving on to a buffet restaurant, he realized Los Angeles was not the environment for him and in 2005 he relocated to Storm Lake, Iowa, to live with an uncle. He worked in several factory jobs before getting back to restaurant work at a Mexican eatery in Spencer, Iowa. When the owner put a second location in Storm Lake up for sale, Villa purchased the place – only to learn that the former owner had passed along a sizable unpaid tax bill. That ended Villa's first effort at ownership.

He then went to work for a national franchise restaurant in the Okoboji, Iowa region. He worked his way from dishwasher to manager, eventually serving as regional manager for the franchisee. "I turned around troubled stores and opened new stores," he says. "I did that with 12 locations."

He came to Omaha in 2018 to open a franchise near Eppley Airfield. Many of his other locations were in smaller communities, and he and his wife, Kate, and daughter, Elena, wanted to live in a larger city. The family decided to stay in Omaha and try opening his own restaurant.
"My parents told me, 'You've worked so hard making someone else rich, why not do it for yourself?'" he recalls. "My concept was to build a fine dining Mexican restaurant, but it cost too much money."

Money was not the only issue. He began to finalize his plans in May 2020, when the COVID-19 pandemic had disrupted many industries, including restaurants. "But the way I looked at it, I could start with take out only and build it from there," he says. "I figured that if I couldn't make it when business was slow due to COVID, I wasn't going to make it once we're fully open."

He contacted the Greater Omaha Chamber of Commerce seeking financial assistance from COVID relief programs, and the chamber directed him to the NBDC. There, he worked with several consultants to develop a business plan and financial projections and used them to secure a bank loan.

"I gave them my numbers and they were amazed I was so on point," he says. "With all my years in the business, I had learned a lot. I know the price of everything, right down to the cost of each napkin."

In August 2020, Villa opened his first Javi's Tacos in a former pizza restaurant at 17676 Welch Plaza, within steps of the Hy-Vee supermarket at 180th and Q Streets. He has since opened a second Javi's Tacos, at 2559 S. 171st Court in Lakeside Plaza.

Tony Schultz, Omaha Center Director of America's SBDC-Nebraska, based at the NBDC in Omaha, is working with Villa to help further expand his business. "When Javier came to us and told us about his extensive experience in the restaurant industry, we knew we had a great client," Schultz says. "His work in assembling his business plan and financial projections laid the foundation for the success of his business, and we are happy to be a part of that."

Villa says his effort and dedication, coupled with using high-quality meats and other ingredients, sets his food apart. "I combine flavors other places don't do, and I aim for a great experience every time," he says. "It brings my customers back for more."
About NBDC
The Nebraska Business Development Center (NBDC) helps Nebraska businesses start, grow and develop, by strengthening Nebraska businesses for a healthy economy and prosperous communities. NBDC is a University of Nebraska at Omaha center that provides confidential consulting business development services across Nebraska to entrepreneurs and business owners for the life cycle of their business. NBDC partners with the University of Nebraska-Lincoln, University of Nebraska at Kearney, University of Nebraska Medical Center, Wayne State College, and Chadron State College to deliver its services statewide. The U.S. Small Business Administration (SBA), the U.S. Defense Logistics Agency (DLA), the U.S. Department of Commerce (EDA), and other federal, state and private organizations support NBDC. Visit nbdc.unomaha.edu for more information.
---
If you have a story idea, news tip or event, please contact:
Jen Decker, Communications Manager, Nebraska Business Development Center
jenniferdecker@unomaha.edu | 402.554.3616