Client Story: Reverence Funeral Parlor
Perseverance and honest advice from NBDC help a Scottsbluff couple start a funeral service business.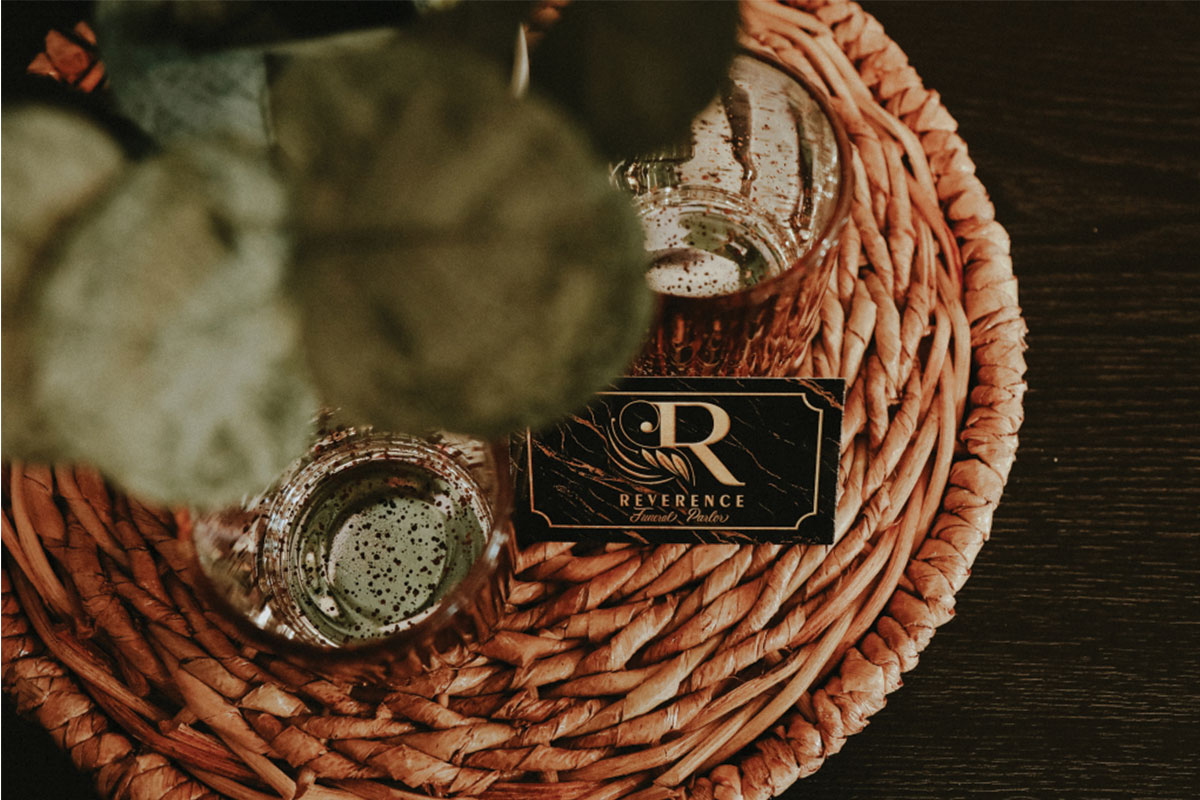 Scottsbluff, Nebraska – Stefanie and Oscar Gonzalez were able to overcome several detours on the nearly two-year journey to opening the Reverence Funeral Parlor in Scottsbluff, thanks to their perseverance and the consultants at the Nebraska Business Development Center (NBDC).
"We had a lot of challenges," says Stefanie Gonzalez. "Everything we thought would take weeks took months, and months turned into more months. We sure got an education."
One of their "teachers" was Spencer Rien, consultant and director of the NBDC office in Scottsbluff. After initially working briefly with Margaret Akin, former director of the Scottsbluff NBDC office, the couple began working with Rien in September 2019.
"I helped with their business plan, financial projections, estimating working capital, and whatever questions they had along the way, as well as helping them connect with other resources to put the financing package together," Rien says.
Originally from Kansas, Stefanie entered the pre-mortuary science program at the University of Nebraska at Kearney in 2006. She went on to attend Kansas City, Kan. Community College, where she earned an associate's degree in mortuary science. She completed the National Board Exam for funeral service in 2009 and became a licensed funeral director and embalmer for the state of Nebraska in 2010. She moved to Scottsbluff to become a funeral director at a funeral home there.
Oscar Gonzalez attended Scottsbluff High School and served in the U.S. Army as a parachutist. He became a military police supervisor and was a member of the elite 82nd Airborne Division Global Response Team. He is currently earning his teaching certification through Chadron State College and works as a paraeducator at Scottsbluff High School.
When the funeral home where Stefanie Gonzalez worked came under new ownership, the couple made the decision to open their own funeral service and stay in Scottsbluff. "We had made a life together out here," she says, "and really couldn't imagine doing anything else."
After more than six months of looking for a building, and a deal that fell through, the couple decided on converting a former radio station into their business. The renovation was another project that took on a life of its own, lasting much longer than they had planned.
They say Rien was there every step, answering questions and providing encouragement. "He got us on track and kept us on track," Stefanie Gonzalez says. "He helped us find a building within our budget, and he would take our extravagant ideas and help us to be more realistic. What we appreciated most were his honest opinions."
Oscar Gonzalez agrees. "Spencer is a guy who will tell you exactly what you need to know, not what you wanted to hear," he says.
The couple completed the renovation and opened the doors of the Reverence Funeral Parlor on April 15, 2021. To date, the number of families served has exceeded initial expectations, Stefanie Gonzalez says.
Rien says getting to know the couple and their commitment to ownership was inspiring. "Their story is about not giving up when things get rough, or when changes come their way, and persevering to accomplish their dream," he says.
Stefanie Gonzalez says two other potential business owners have come to her and asked for advice. "We referred them to Spencer and the NBDC without hesitation," she says. "We are very confident in the resources they provide."
About NBDC
The Nebraska Business Development Center (NBDC) helps Nebraska businesses start, grow and develop, by strengthening Nebraska businesses for a healthy economy and prosperous communities. NBDC is a University of Nebraska at Omaha center that provides confidential consulting business development services across Nebraska to entrepreneurs and business owners for the life cycle of their business. NBDC partners with the University of Nebraska-Lincoln, University of Nebraska at Kearney, University of Nebraska Medical Center, Wayne State College, and Chadron State College to deliver its services statewide. The U.S. Small Business Administration (SBA), the U.S. Defense Logistics Agency (DLA), the U.S. Department of Commerce (EDA), and other federal, state and private organizations support NBDC. Visit nbdc.unomaha.edu for more information.
---
If you have a story idea, news tip or event, please contact:
Jen Decker, Communications Manager, Nebraska Business Development Center
jenniferdecker@unomaha.edu | 402.554.3616