Pandemic Expands Audience, Outreach Of Entrepreneur's Education Collaborative
The nine partner organizations of the Entrepreneur's Education Collaborative (EEC) provides valuable information by delivering virtual sessions to aspiring and existing entrepreneurs throughout Nebraska.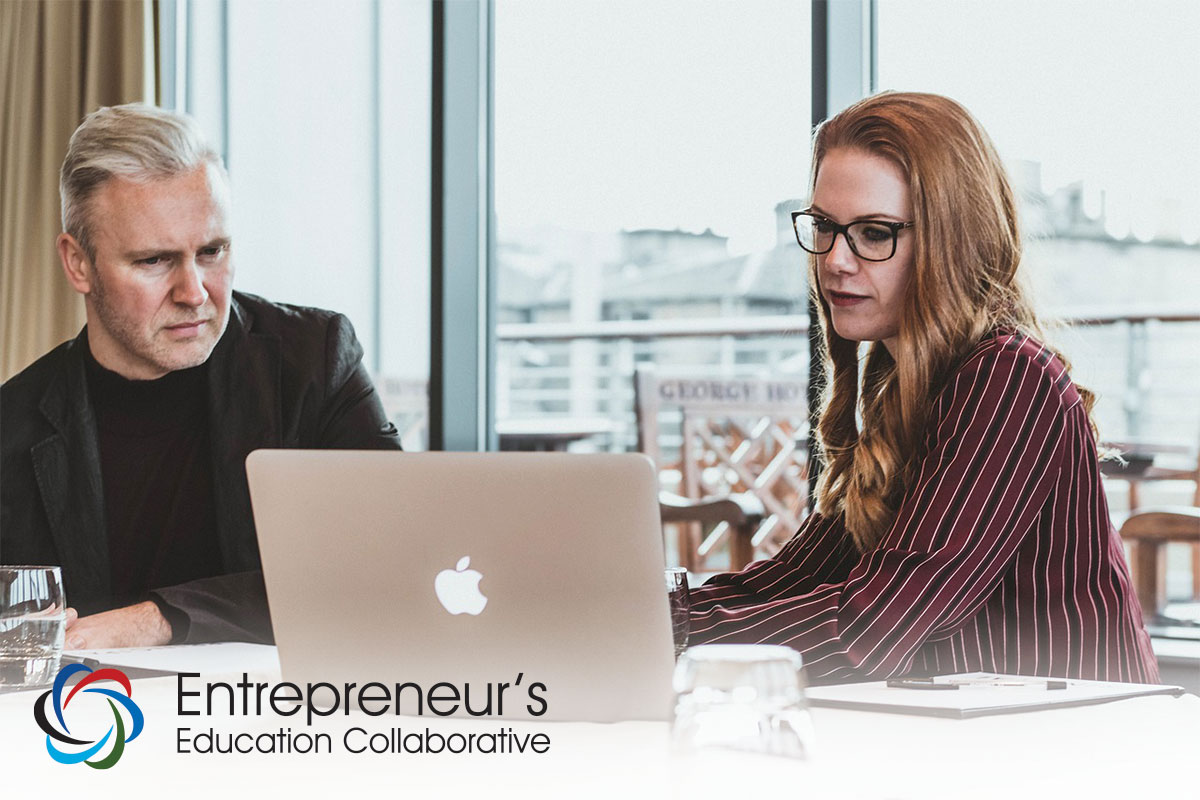 Omaha, Nebraska – The nine partner organizations of the Entrepreneur's Education Collaborative (EEC) have continued to provide valuable information throughout the COVID-19 pandemic by delivering virtual sessions on funding resources, services and programs available to aspiring and existing entrepreneurs throughout Nebraska.
The EEC is a four-year-old cooperative alliance of the Nebraska Business Development Center (NBDC), the U.S. Small Business Administration (SBA), the Greater Omaha Chamber of Commerce's Reach Initiative, the Better Business Bureau, the Business Ethics Alliance, the Omaha Public Power District (OPPD), Catholic Charities, Nebraska Enterprise Fund and SCORE Mentors of Omaha. Some member organizations have changed through the years, but the core groups have remained.
Tony Schultz, Omaha Center Director of America's SBDC-Nebraska, based at the NBDC in Omaha, says the organizations that comprise the EEC responded to the restrictions of the pandemic by creating a series of webinars.
"We found that by continuing to collaborate but transforming to online sessions, we could deliver information faster, more often and in a timelier manner," Schultz says. "Once we converted to virtual sessions, we discovered we could also increase our attendance and expand our reach beyond Nebraska as well."
Webinar topics have included pandemic related materials on government programs such as the Paycheck Protection Plan (PPP), Economic Injury Disaster Loans (EIDLs) and human resource (HR) considerations for vaccinating employees, to sessions on how to reopen businesses.
As the COVID conditions have eased, the EEC has expanded to include a variety of business topics and presenters, such as 'Next Steps Planning for Small Businesses in our Community' featuring UNMC Chancellor Dr. Jeffrey Gold.
"The webinars are not only easy to access, entrepreneurs and business owners can go back later and view sessions they missed the first time around," Schultz says. EEC videos are available at https://www.facebook.com/entrepreneurseducationcollaborative/videos
The EEC has also developed a group for Spanish-speaking entrepreneurs led by Juan Sandoval, the Associate Center Director of America's SBDC-Nebraska at the NBDC.
Blake Martin, the SCORE representative and a founding member of the EEC, acts as the facilitator of the EEC virtual sessions. He says the EEC is the result of member organizations examining the services each provides, then uniting to eliminate redundancies.
"We got together and said, 'Let's meet monthly to talk about what our organizations are doing,' and let's also create a topic list so we aren't presenting the same events," Martin says.
The inaugural EEC event was an in-person panel discussion offering guidance on positioning services and pricing. "We had 47 people attend," he recalls. "Before we had grouped our organizations together, we would have been happy if we had 10 people attend."
He says member organizations complement each other's services. "For example, SCORE mentors assist small businesses with business plans, and when it comes to market research and crunching numbers, the NBDC consultants are the experts," he says.
By transforming the sessions to webinars in response to the pandemic, attendance and outreach for the EEC soared, Martin says. "We wound up attracting hundreds of people," he says. "We have presented 37 virtual sessions with 1,700 attendees representing a variety of small business owners and entrepreneurs, some of whom have attended every session." He says the EEC has proved its purpose and value many times.
"We have attorneys who are experts in human resource law," he says. "We have bankers who knew how PPP would work. We have the Nebraska Department of Labor to counsel businesses. Through the years, the EEC has become a real conduit for first-level information. We are a lifeline for small businesses and entrepreneurs."
NBDC State Director Catherine Lang says the EEC shares the center's mission of assisting small businesses and encouraging economic development throughout Nebraska. "The NBDC connects the business and academic communities and government agencies, while the EEC creates content that is useful to so many people," Lang says. "This is a valuable collaborative, and the NBDC is proud to be a provider and a partner."
About NBDC
The Nebraska Business Development Center (NBDC) helps Nebraska businesses start, grow and develop, by strengthening Nebraska businesses for a healthy economy and prosperous communities. NBDC is a University of Nebraska at Omaha center that provides confidential consulting business development services across Nebraska to entrepreneurs and business owners for the life cycle of their business. NBDC partners with the University of Nebraska-Lincoln, University of Nebraska at Kearney, University of Nebraska Medical Center, Wayne State College, and Chadron State College to deliver its services statewide. The U.S. Small Business Administration (SBA), the U.S. Defense Logistics Agency (DLA), the U.S. Department of Commerce (EDA), and other federal, state and private organizations support NBDC. Visit nbdc.unomaha.edu for more information.
---
If you have a story idea, news tip or event, please contact:
Jen Decker, Communications Manager, Nebraska Business Development Center
jenniferdecker@unomaha.edu | 402.554.3616