Nebraska Business Development Center Announces Entrepreneurial Journey Video Series
This storytelling video series is a resource to help Sidney, Nebraska area residents see themselves as small business owners.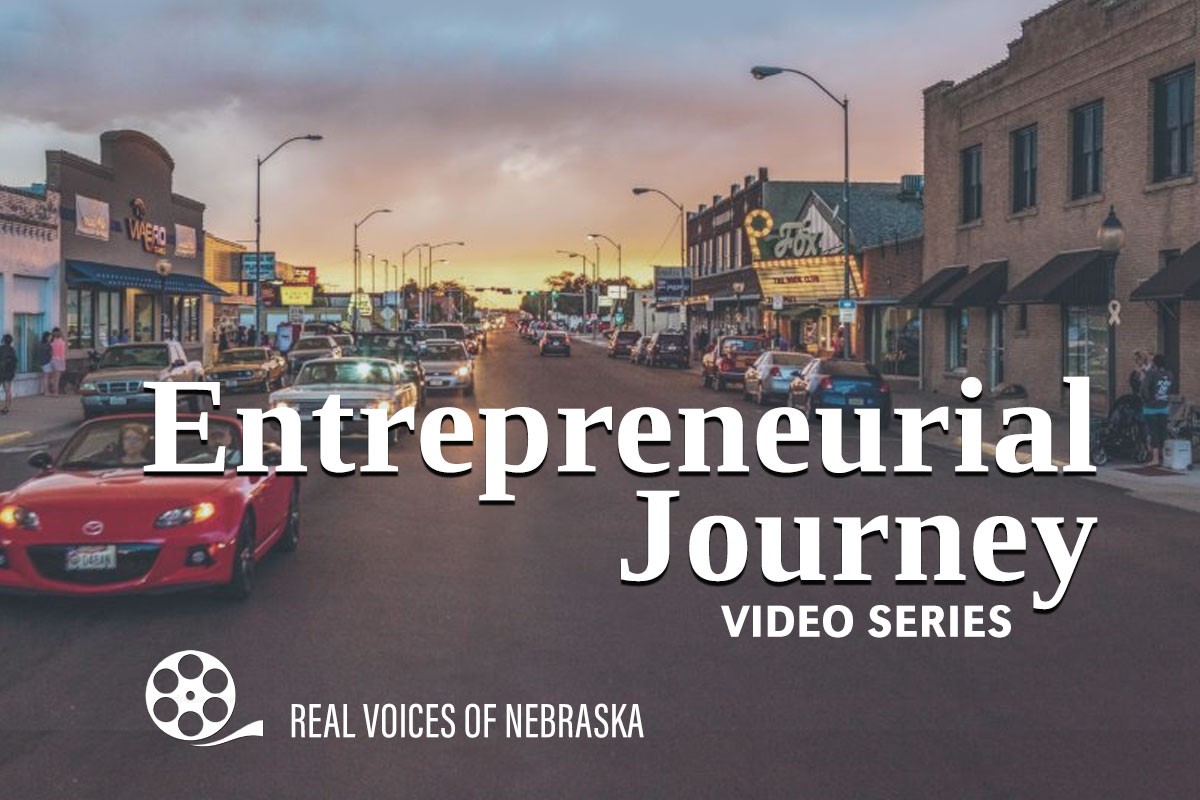 Sidney, Nebraska – Nebraska Business Development Center (NBDC),is excited to announce a new video series, Entrepreneurial Journey.
In 2016, Bass Pro Shops purchased Cabela's in Sidney, Nebraska. Unfortunately, this left the region with significant job loss. A3-year grant from theSmall Business Administrationprovided the resources for NBDC to provideconsulting and training to Sidney residents to choose entrepreneurship as their next chapter in life. NBDC met with leaders in Sidney, Nebraska to look for additional ways to help residents see themselves as small business owners.
NBDC decided to create a video series that highlights the success of small business owners, specifically in western Nebraska. The industries featured in the Entrepreneurial Journey video series are businesses Sidney residents considered desirable for continuing economic growth in their community.
"Deciding to take the leap to start a business brings about numerous questions," said Sara Bennett, SBDC Associate Center Director. "The stories shared in the Entrepreneurial Journey video series are intended to help prospective Sidney business owners gain a greater understanding of what small business ownership is like from peers who are already owners."
Videos will be released at 11:00 AM CDT/10:00 AM MDT for viewing with the following schedule:
April 20th Flyover Brewing Company of Scottsbluff

April 27th Double Dips Ice Creamery of North Platte

May 4th Noyes Irrigation/Route 61 Roller Dome of Grant

May 11th Nexgen Outfitters of Sidney
The videos can be viewed on the following page:nbdc.unomaha.edu/journey
NBDC will also be sharing on social media and through email: Facebook | LinkedIn | Twitter | Subscribe
To help take the guesswork out of starting one of the featured businesses in Sidney, NBDC includes links to additional resources at the bottom of each video.Bennett hopes the videos provide motivation toprospective entrepreneurs to take advantage of the no-cost, confidential consulting NBDC provides to help individuals start their Nebraska small business.
About NBDC
The Nebraska Business Development Center (NBDC) helps Nebraska businesses start, grow and develop, by strengthening Nebraska businesses for a healthy economy and prosperous communities. NBDC is a University of Nebraska at Omaha center that provides confidential consulting business development services across Nebraska to entrepreneurs and business owners for the life cycle of their business. NBDC partners with the University of Nebraska-Lincoln, University of Nebraska at Kearney, University of Nebraska Medical Center, Wayne State College, and Chadron State College to deliver its services statewide. The U.S. Small Business Administration (SBA), the U.S. Defense Logistics Agency (DLA), the U.S. Department of Commerce (EDA), and other federal, state and private organizations support NBDC. Visit nbdc.unomaha.edu for more information.
---
If you have a story idea, news tip or event, please contact:
Jen Decker, Communications Manager, Nebraska Business Development Center
jenniferdecker@unomaha.edu | 402.554.3616