NU President Carter Kicks Off NBDC Business Awards Week with Video Message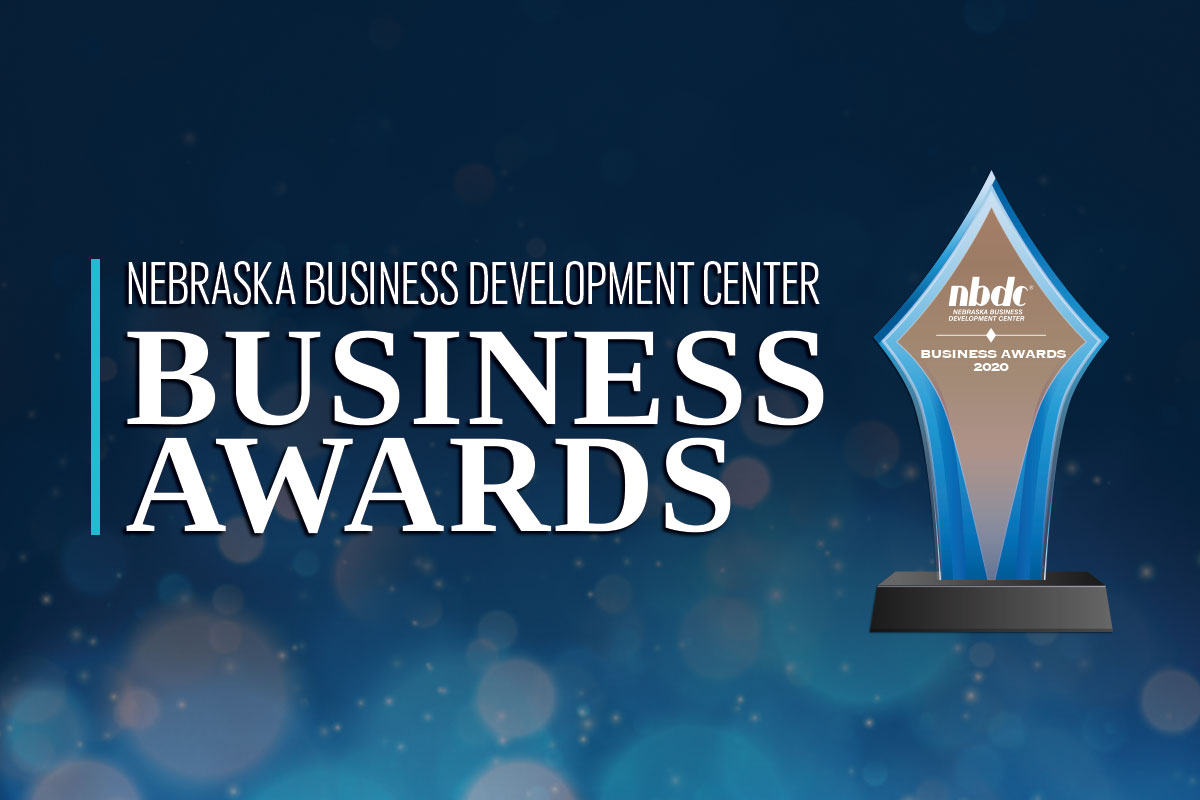 Omaha, Nebraska – The Nebraska Business Development Center (NBDC) at the University of Nebraska at Omaha (UNO) and a department of the College of Business Administration will kick off the NBDC Business Awards week-long celebration starting March 15 with opening remarks from University of Nebraska President, Ted Carter.
The NBDC Business Awards recognize NBDC clients who demonstrated business success through job creation and sustainability, sales growth, successful government contracting, innovation in product or service offerings, and other business achievements.
"The highlight of the NBDC Business Awards celebration is hearing from the award winners describing their business and success, said Catherine Lang, NBDC State Director. "Our NBDC Business Award winners are right to be proud of their accomplishments. Nebraska business owners are the backbone of the economic success in Nebraska, creating jobs, building strong communities and supporting the economy of Nebraska."
This year, NBDC will be honoring winners in video format. In a 4-6 minute video, each winner will tell their compelling business story. The week-long celebration will begin on Monday, March 15 and conclude Friday, March 19. Each day, a new video will be debuted on the NBDC website and through NBDC social media channels.
Monday, March 15: University of Nebraska President, Ted Carter and NBDC State Director, Catherine Lang will kick off the awards week celebration with a special message.
Tuesday, March 16: Innovation Business of the Year Winner
Wednesday, March 17: Champion of Small Business Winner and SBDC Day
Thursday, March 18: Government Contracting Business of the Year Winner
Friday, March 19: 2020 NBDC Annual Report and Closing Remarks, Catherine Lang
Subscribe to NBDC to get notified when these videos debut: CLICK HERE
Follow NBDC on social: Facebook Linkedin Twitter Youtube
All videos will be available for viewing on the NBDC Business Awards page.
About NBDC
The Nebraska Business Development Center (NBDC) helps Nebraska businesses start, grow and develop, by strengthening Nebraska businesses for a healthy economy and prosperous communities. NBDC is a University of Nebraska at Omaha center that provides confidential consulting business development services across Nebraska to entrepreneurs and business owners for the life cycle of their business. NBDC partners with the University of Nebraska-Lincoln, University of Nebraska at Kearney, University of Nebraska Medical Center, Wayne State College, and Chadron State College to deliver its services statewide. The U.S. Small Business Administration (SBA), the U.S. Defense Logistics Agency (DLA), the U.S. Department of Commerce (EDA), and other federal, state and private organizations support NBDC. Visit nbdc.unomaha.edu for more information.
---
If you have a story idea, news tip or event, please contact:
Kelly Jefferson, Communications Director
kjefferson@unomaha.edu | 402.554.6256