CARES Act Funds Further NBDC Programs For Lasting Impact on State Businesses
NBDC is using funds to make strategic investments to help Nebraska businesses.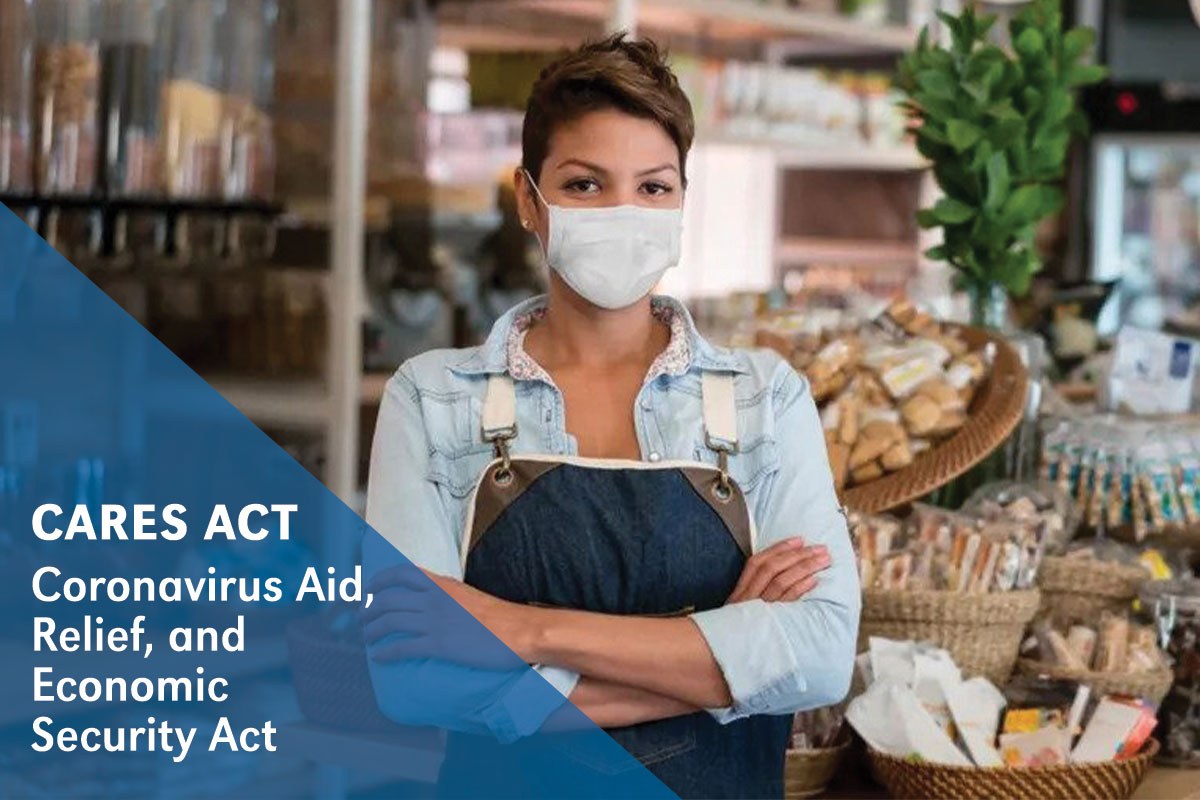 Omaha, Nebraska – Funding provided by the Federal CARES Act is being invested by the Nebraska Business Development Center (NBDC) in a number of sustainable programs that will benefit Nebraska businesses long after the COVID-19 pandemic has been contained.
Because the CARES Act funds are "one-time only" disbursements, NBDC did not want to put the money into short-lived programs staffed by people who could only be hired for a limited period of time, says NBDC State Director Catherine Lang.
"Rather than think short term, NBDC is taking these funds and making strategic investments to help Nebraska businesses today and tomorrow," Lang says. "We are planting the seeds and will be working to grow these beneficial programs long into the future."
Passed by Congress in March 2020, the CARES Act (Coronavirus Aid, Relief, and Economic Security Act) is a $2.2 trillion economic stimulus bill in response to the economic fallout of the COVID-19 pandemic. The CARES Act established several funding programs to support small businesses and other eligible organizations during the coronavirus outbreak.
NBDC has received $1.5 million in CARES Act funds to further its statewide mission of helping small businesses in Nebraska through instruction, education, guidance and a wide range of other professional services.
"We looked at the funding we received and brainstormed what good things we could do to turn it into the foundation of programs with enduring benefits," Lang says.
To date, the NBDC has utilized the CARES Act funds to:
Expand NBDC staff resources to support entrepreneurs and business owners during these unprecedented and uncertain times.
Develop Enlighten, a virtual library of training resources for entrepreneurs and small businesses across Nebraska. NBDC has partnered with local agencies and subject matter experts to develop training videos on a variety of topics and disciplines. From legal considerations to cybersecurity, these courses address critical business topics including employee development, protecting intellectual property and investor relationships. This training content is available on-demand and in asynchronous format to allow entrepreneurs and business owners the flexibility to access information when it is convenient to them. Enlighten modules are less than 20 minutes long and are available 24/7. All videos are closed captioned and many are in Spanish.
Invest in SourceLink® Nebraska to create core infrastructure for Nebraska's entrepreneurial, business and community development ecosystem. SourceLink Nebraska will increase the transparency of resources available, thus helping to find the right resource at the right time.
Collaborate with Nebraska's innovation partners to explore, evaluate and map the state's innovation ecosystem.
Invest in programming that will help the University and its researchers and faculty bring innovation to the Nebraska economy.
Collaborate with University partners to support and produce valuable survey resources that help shape policy development.
Collaborate with other university programs across the U.S. to support the development of business resiliency and preparedness resources for businesses during economic disruptions, like COVID-19.
"Since its creation in 1977, the NBDC's mission has been to provide professional services and resources to build businesses and to expand economic development throughout the state," Lang says. "The thoughtful investment of the CARES Act funds underscores our continuing dedication to helping Nebraska businesses succeed."
About NBDC
The Nebraska Business Development Center (NBDC) helps Nebraska businesses start, grow and develop, by strengthening Nebraska businesses for a healthy economy and prosperous communities. NBDC is a University of Nebraska at Omaha center that provides confidential consulting business development services across Nebraska to entrepreneurs and business owners for the life cycle of their business. NBDC partners with the University of Nebraska-Lincoln, University of Nebraska at Kearney, University of Nebraska Medical Center, Wayne State College, and Chadron State College to deliver its services statewide. The U.S. Small Business Administration (SBA), the U.S. Defense Logistics Agency (DLA), the U.S. Department of Commerce (EDA), and other federal, state and private organizations support NBDC. Visit nbdc.unomaha.edu for more information.
---
If you have a story idea, news tip or event, please contact:
Jen Decker, Communications Manager, Nebraska Business Development Center
jenniferdecker@unomaha.edu | 402.554.3616