Combating terrorism has grown more urgent, difficult, and complex.
That's why getting the right tools and practices into the hands of front-line counterterrorism workers is so important.
NCITE's mission is to take down silos and streamline the process to put research into product and practice. The sheer scope of the threat environment outlined by the U.S. Department of Homeland Security calls for a customer-driven, relentless academic pursuit.
Technology and engineering-related products will be a focus. NCITE will be an important resource as a collaborative center that brings together some of the best minds and cutting-edge ideas around the field of counterterrorism.


---
NCITE is the hub for:
50+ researchers from 26 academic institutions working on 20 focused projects.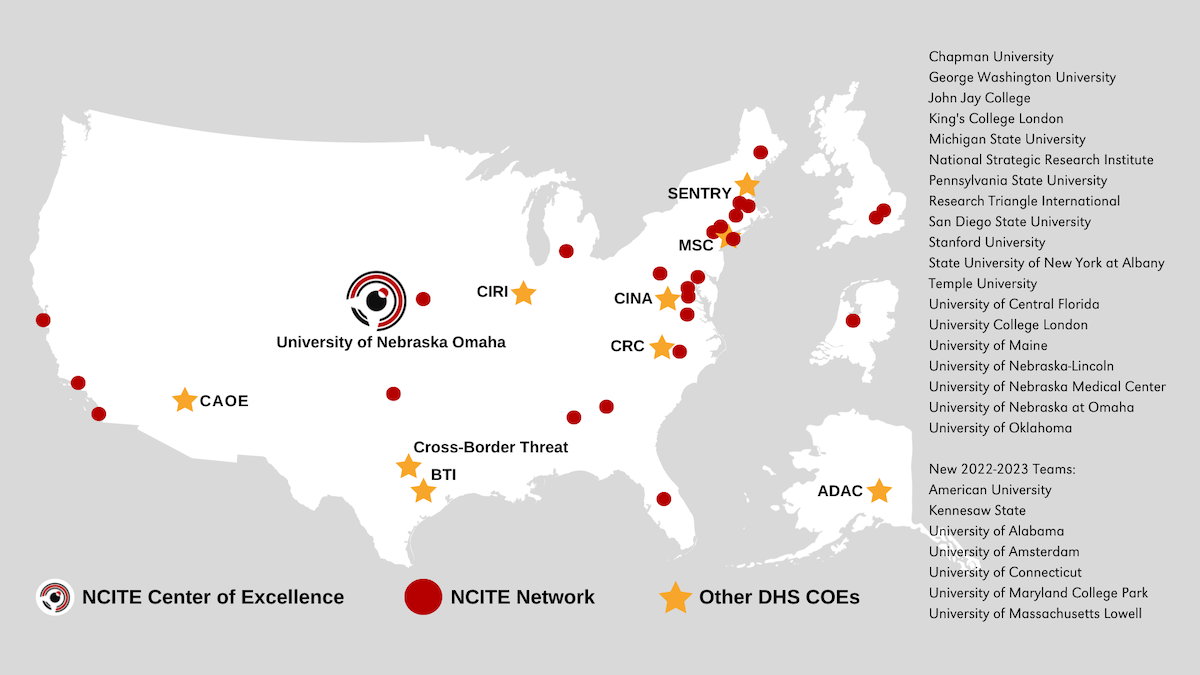 Their focus centers on four main themes: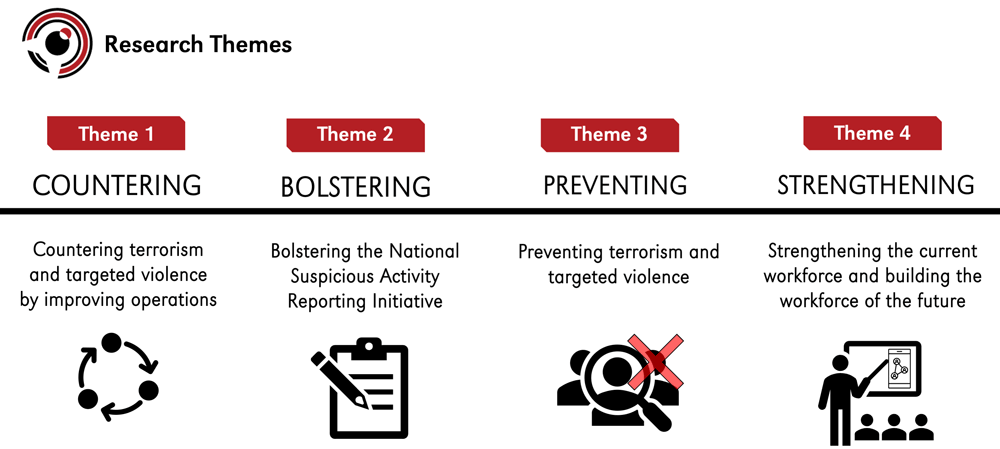 For a list of projects and summaries: