CPL award and gift services are offered as an on-campus cost-saving option for offices, departments, clubs, groups, and events where direct specialized assistance is necessary to complete a project.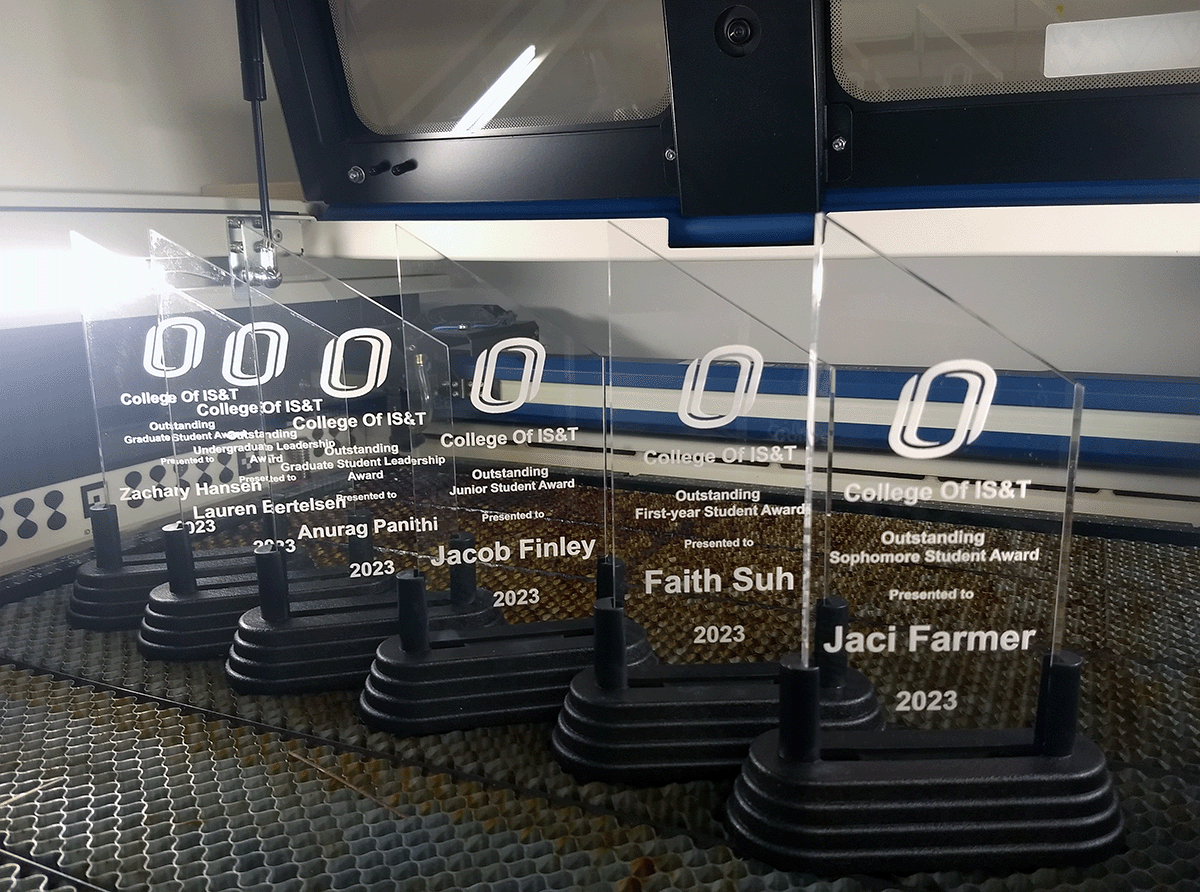 Awards, plaques, trophies, memorabilia, and recognition pieces can be an expensive challenge to acquire. The CPL is here to help you along the way with affordable options, design assistance, and project completion entirely on campus by combining all of our technical know-how and equipment offerings.
You're in the right place if...
You need to create championship trophies for a small tournament.
You'd like to recognize the efforts of a fellow student or employee.
Your event needs swag for special guests.
A valued leader is retiring or moving up the ladder.
You'd like to memorialize an event or anniversary.
Your club needs individual officer mugs and membership tumblers.
You need a customized, unique gift for a family member or friend.
---
This service is intended for projects requiring specialty assistance where the majority of the work on a project is done by CPL staff on a patron's behalf. The CPL will assist in file prep, design consultation, and item completion at a quoted individual rate.
---
For questions or assistance with your next award set, send our team an email and we'll be happy to help with the entire process.