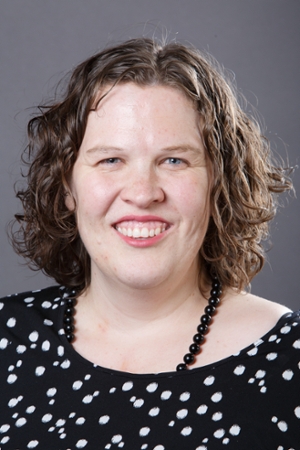 Lori N Schwartz
She/Her/Hers

Archives & Special Collections, Assistant Professor
---
email:
office:
CL  105D
office phone:
note:
This profile is pulling in data from Digital Measures. Postings on personal websites or social media do not indicate that the individual is speaking on behalf of UNO.
General Information
Biography
Lori Schwartz is Assistant Professor and Hagel and Technical Services Archivist at UNO Libraries' Archives and Special Collections where she manages the U.S. Senator Chuck Hagel Archives and directs all arrangement and description for the department's non-book collections. Lori serves in leadership for the Association of Centers for the Study of Congress and is a member of the Society of American Archivists' Committee on Public Policy. Prior to 2015, Lori was Special Projects Archivist and Associate Professor at the University of South Carolina.
Education
MA, University of South Carolina, Columbia, SC, Public History, 2004
Other, University of South Carolina, Columbia, SC, Library and Information Science, 2004
Scholarship/Research/Creative Activity
Selected Publications
Du Laney, Claire, Guerra, Wendy, Schwartz, Lori. 2022. An Intentionally Designed Internship Program, Teaching with Primary Sources Collective: Notes from the Field.
Guerra, Wendy, Du Laney, Claire, Schwartz, Lori. 2021. Intentional Design: Crafting a Mutually Beneficial Internship Program in a University Archives and Special Collections, Brick and Click 2021.
Externally Funded Research
Latinx Voices from Omaha, American Library Association: American Rescue Plan, Other Agencies, 03/01/2022 - 08/31/2022
Access to the Leonard and Shirley Goldstein Collection, Shirley and Leonard Goldstein Supporting Foundation, Associations/Foundations, 01/01/2023 - 10/31/2023
Service
Department, College, and University
Faculty Senate, University Senate Service, 05/01/2022 - 05/31/2022
Faculty Senate Executive Committee, Committee Member, 06/01/2022 - 06/30/2022
UNO Libraries DEAI Committee, Committee Member, 01/01/2022 - 01/31/2022
Professional
Association of Centers for the Study of Congress, Executive Committee, Officer, Secretary, I attend quarterly board meetings, take part in and lead ad hoc initiatives, and fulfill officer duties as an elected member of the Executive Committee.The ACSC supports a wide range of programs to inform and educate students, scholars, policy-makers, and the general public on Congress. ACSC encourages the preservation of materials that document the work of Congress and supports programs that make those materials available for education and research. , 05/01/2019 - 05/31/2019
Society of American Archivists, Committee on Public Policy, Committee Member, I attend monthly meetings of the full Committee on Public Policy, as well as participate in ad hoc subcommittees as needed.The Committee on Public Policy advocates for and demonstrates the value of archives and archivists in public policy by mobilizing members and advising SAA leaders. , 08/01/2021 - 08/31/2021