The University of Nebraska at Omaha College of Information Science & Technology's Summer High School Internship Program will give you an innovative, hands-on experience directly in our labs.
You'll work alongside our faculty and students in areas such as:
Robotics
Bioinformatics
Software engineering
Cybersecurity
Public health informatics
Database-driven web development
IT innovation
Open community participation research lab
Music informatics
iOS/Android app development
Gaming lab
The program this summer is partially supported by a grant from the Bill and Ruth Scott Foundation.
You will learn the fun and excitement of scientific research and development activities as well as explore potential careers in IT. Our internship will give you the opportunity to learn new concepts, tools and skills, work on real research and help solve development problems.
Program Period/Dates
June 1st (Wednesday) – July 29th (Friday), 2022 (8 weeks)
Time Commitment
20 hours/week on-site. Students must complete 20 hours during the week (Monday-Friday) between 8:00 am and 5:00 pm.
Other Required Intern Commitments
Weekly informal progress reports; June 29th (formal mid-internship report); Final presentations on July 28 & 29, 2022. Attendance at all reporting and presentation days is mandatory for all interns.
Application Deadline
Applications for Summer 2022 will close on April 15, 2022.
Number of Internships and Stipend
10 high school interns will be hired and paid a stipend of $1,500 for the 8 weeks internship.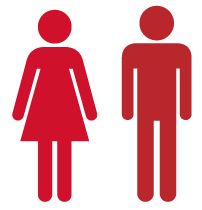 10 Students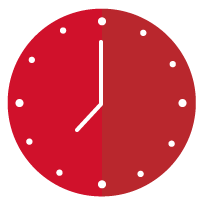 20 Hours a Week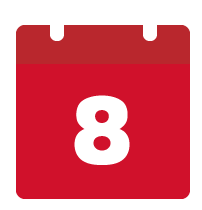 Eight Weeks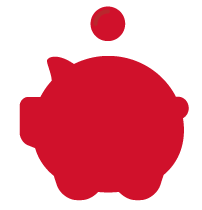 $1,500
Why Intern at IS&T?
Exposure to computer science and IT careers can lead to some of the best-paying jobs in the world. But, many students don't even know that IT is a possibility for them.
The demand is high, too: with over a million jobs projected by 2021. By seeking out programs like our internship, you'll be on your way to a rewarding career.
1% of high school students enroll in A.P. Computer Science classes
5% of high schools offer an A.P. Computer Science class
Students who take A.P. Computer Science are 8 times more likely to major in Computer Science
100% of IS&T students looking for work find a job in IT immediately upon graduating
The median salary of IS&T students in the year after they graduate is $50k
80% of graduating IS&T seniors say that their major is directly related to their current career
Requirements
Eligibility Requirements
High school students interested in math, science, performing arts and/or computer science from participating school districts are eligible to apply. Eligible students must meet the following criteria:
Be entering 10th, 11th, or 12th grade Fall of 2022
Have completed and attained at least a "B" in Algebra I
Obtain parental/guardian consent for participation
Have a weighted GPA of 3.25 or higher (3.00 unweighted GPA or higher)
Be able to provide their own reliable transportation to UNO each morning
Application Requirements
Students must apply by April 15, 2022. Completed applications must contain all of the following components:
A completed online application form.
Essay describing student's interest in technology and future goals.
A copy of unofficial high school transcript.
Campus interview (only selected students will be called for an interview either face to face or via zoom)
Accepted students will receive additional documents which must be completed and signed by the designated due date in order to participate.
Once we receive your application, your information will be reviewed by IS&T faculty. After review, candidates will be selected based on faculty-specific research or lab needs. All candidates will receive a notification.
---
2021 Intern Projects
Bioinformatics- Using Text Mining to Find Formatting Difference in Ingredients Lists: Amritasha Singh, Anjali Jayan, Vaishnavi Venturimilli
Attic (Unity and Mobile)

Intervention Platform: Sophia Harding
Johnson Recycling Platform: Teresa Bean

Holograms & Human-Computer Interaction- Chatbot and Survival Experiment: Jack Rygg, Allison Muellner, Mira Eschliman
Cybersecurity-

Aviation Sector: Isabelle Shehan
Cyberwarfare in the US: Cass Fries

Open Source Development and Analytics- CHAOSS Project: Trisha Rajram
Machine Learning/Robotics- Foreign Object Detection/ Thermal Imaging-COVID: Aiden Theis, Ethan Liang
Crowdsourced Image Analysis- Phish Finders: Keegan Shanahan, Jude Lowe
2020 Intern Projects
2019 Intern Projects
Co-occurrence Networks of the Gut Microbiome in Colorectal Cancer
The Impact of Screen Size on Crowdsourced Image Classification (poster will be presented at the ACM International Conference on Computer-supported Cooperative work and Social Computing)
Biology and Gene-driven Graph Intelligence Chat (BIGGIE Chat)
The Hazmat Project
Gen Cyber
Holograms
F1Tenth Autonomous Race Car Project
MIS Flood Mobile App
Analyzing Movement Patterns to Make Predictions about Health
Accuracy of Step Detection using Wrist Sensors
Web Security
Testimonials
"This internship helped me develop many life-long skills, not just found in the IS&T field. I learned about various programming languages and software, along with how to communicate and problem-solve in a team setting. I was also able to meet new people and learn about their experiences in the IS&T field. I thoroughly believe that this internship gives everyone the opportunity to explore their interests, or a new field, in an encouraging and educational way."
Pranavi Athota
"The eight weeks I had with this internship was eight weeks of new knowledge to learn and new experiences to hold. It was an opportunity where my hard work would contribute to a meaningful goal."
Swayam Kontamwar
"I think everyone should try for this internship if they are even remotely interested in a career in technology. Tech is such a fast-paced and constantly developing field that it can be really hard to determine exactly what you want to do, and the IS&T internship definitely helps with that. I was exposed to a whole industry of careers I didn't even know existed and learned that if I wanted a career in technology I could probably find it or create one on my own. With this internship not only did I get to obtain a vast set of new skills, and do very rewarding research but I was also able to solidify what my interests were and create a vision for my future. Beyond this, the internship definitely prepared me for the professional world. I honed my skills in communication, teamwork, and problem-solving and got the opportunity to apply all my new skills into meaningful work."
Ruike Liang
"Although the idea of working on scientific research with technology seemed so unfamiliar, UNO's IS&T program helped me recognize my determination in learning foreign concepts.
Coding truly does introduce a new world of endless possibilities, and UNO's supportive faculty helped me navigate along with my challenges. Throughout the internship, I was able to learn in a safe and accepting environment while pushing the bounds of what science and technology can do. From my experience, I believe that this internship program will not only help you understand these fields but also discover new capabilities of what you can achieve."
Anjali Jayan
"Throughout these 8 weeks, I was not only able to learn about new programming software and languages but also life skills such as communication and teamwork with the incredible support of my mentors and fellow interns. I was given the opportunity to meet so many new like-minded people who are passionate about the IS&T field and taught me what they know and their experiences working on important projects they are passionate about. I always loved learning new things and this internship provided me the perfect opportunity to do that, and more. Overall, I had so much fun and I would definitely recommend participating in this internship."
Melody Hong