The University of Nebraska at Omaha College of Information Science and Technology's Summer High School Internship Program will give you an innovative, hands-on experience directly in our labs. You'll work alongside our faculty and students in areas such as robotics, bioinformatics, software engineering, cybersecurity, public health informatics, database-driven web development, IT innovation, open community participation research lab, music informatics, iOS/Android app development, gaming lab, and others. The program this summer is partially supported by a grant from the Bill and Ruth Scott Foundation.
You will learn the fun and excitement of scientific research and development activities as well as explore potential careers in IT. Our internship will give you the opportunity to learn new concepts, tools and skills, work on real research and help solve development problems. 
Program Period/Dates:  June 1 (Monday) – July 29, 2020 (8 weeks)
Other required intern commitments: Weekly informal progress reports; June 26th (formal mid-internship report); Final presentations on July 23 & 24, 2020. Attendance at all reporting and presentation days is mandatory for all interns.
Application Deadline: Applications for the 2020 Summer have closed.
Number of Internships and Stipend: 15-20 high school interns will be hired and paid a stipend of $1,500 for the 8 weeks internship.  
Time commitment: 20 hours/week on-site (schedule can be arranged but must be 20 hours/week on site during working hours @ PKI – no exceptions)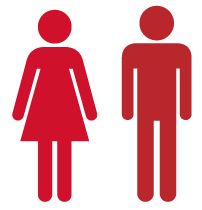 15-20 Students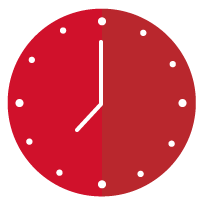 20 Hours a Week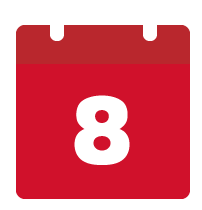 Eight Weeks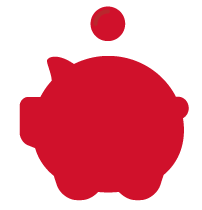 $1,500
Why intern at IS&T?
Exposure to computer science and IT careers can lead to some of the best-paying jobs in the world. But, many students don't even know that IT is a possibility for them. The demand is high, too: with over a million jobs projected by 2020. By seeking out programs like our internship, you'll be on your way to a rewarding career.
1% of high school students enroll in A.P. Computer Science classes
5% of high schools offer an A.P. Computer Science class
Students who take A.P. Computer Science are 8 times more likely to major in Computer Science
100% of IS&T students looking for work find a job in IT immediately upon graduating
The median salary of IS&T students in the year after they graduate is $50k
80% of graduating IS&T seniors say that their major is directly related to their current career
Requirements
Eligibility Requirements
High school students interested in math, science, performing arts and/or computer science from participating school districts are eligible to apply. Eligible students must meet the following criteria:
Be entering 10th, 11th or 12th grade Fall of 2020
Have completed and attained at least a "B" in Algebra I
Obtain parental/guardian consent for participation
Have a weighted GPA of 3.25 or higher (3.00 unweighted GPA or higher)
Be able to provide their own reliable transportation to UNO each morning
Application Requirements
Students must apply by the specified deadline. Completed applications must contain all of the following components:
A completed online application form (click on button in right panel)
A short 250 word essay describing the reasons for pursuing the IT Internship Program
A copy of unofficial school transcript
Optional Campus interview (only selected students will be called for an interview either face to face or via phone)
Accepted students will receive additional documents which must be completed and signed by the designated due date in order to participate.
Once we receive your application, our intern coordinator will pass along your information to IS&T faculty. From there, researchers/faculty will carefully read your applications and select candidates based on their specific research or lab's needs. You'll hear back from us either way based on their decisions.
Labs/2020 Project Description
Cybersecurity (Dr. Matt Hale): The intern will be creating content for the Nebraska GenCyber program as well as participating in shared research concerning the topic of webservice development.
 
Bioinformatics (Dr. Kathryn Cooper), (Dr. Dario Ghersi), (Dr. Kiran Bastola), (Ishwor Thapa): The lab is examining the field of consumer nutrition informatics to understand how food intake habits affect health of people. In this summer project, the intern will use Natural Language Processing to identify how these terms are used in current nutrition labels and will work on a database for informing consumers the provenance and composition of their food.

Mobile App & Game Development (Dr. Deepak Khazanchi): An intern will work with an IS&T student to develop a mobile app for assisting refugees and undocumented workers.
Holograms & Human-Computer Interaction (Dr. Doug Derrick): Interns will be able to research innovative applications for Holograms. If you have an interest in 3D modeling, game design, and problem solving this research project will help you learn or strengthen skills! Interns will also be able to research Human-Machine Interaction by working with robots.

Internet of Things (Dr. Sachin Pawaskar): The Commingled Remains Analytics (CoRA) web application, database and APIs are a community resource for inventorying assemblages. Interns will work on either mobile responsive web development, data analytics and visualization aspects.

Design Engineering/IT Innovation (Dr. Christine Toh): The intern will work on analyzing qualitative data from two studies, one conducted with expert designers, and one from written reflections with student designers, to understand how shared mental models impact design creativity during design activities.

Web Security (Dr. Rui Zhao): The interns will be advised on developing techniques for obfuscating webpages. It includes the obfuscation on HTML, CSS, and JavaScript. They will explore both shallow and deep obfuscation that would completely change the structure of a webpage's source code while still preserving its functionalities.

Machine Learning/Robotics (Dr. Pei-Chi Huang): This project will develop an open-source simulator for different types of robotics, e.g., autonomous driving systems. The goal for simulating the design, building a prototype and testing this platform can support flexible specification API, dynamic environmental conditions, and also provide fast simulation for control and planning, and create a map generation to navigate different traffic scenarios as well.
Content Alalysis/Citizen Science (Dr. Andrea Wiggins): Join our team in developing a new citizen science project focused on understanding how well volunteers can identify phishing cues. Opportunities to work with community management, research design, science communication, and analysis of results.

Mobility/Health (Dr. Hesham Ali):
Computer Science (Dr. Briana Baker Morrison): This project will create a new website documenting the history of 90 different SIGCSE conferences. In essence, we will create a digital scrapbook for each conference when possible. Web page design skills are helpful, but not required.
2019 Intern Projects
Co-occurrence Networks of the Gut Microbiome in Colorectal Cancer
The Impact of Screen Size on Crowdsourced Image Classification (poster will be presented at the ACM International Conference on Computer-supported Cooperative work and Social Computing)
Biology and Gene-driven Graph Intelligence Chat (BIGGIE Chat)
The Hazmat Project
Gen Cyber
Holograms
F1Tenth Autonomous Race Car Project
MIS Flood Mobile App
Analyzing Movement Patterns to Make Predictions about Health
Accuracy of Step Detection using Wrist Sensors
Web Security
Testimonials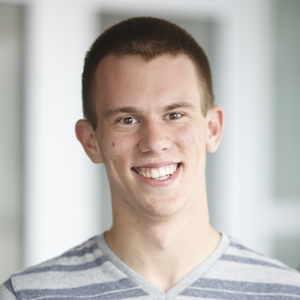 "Even if someone doesn't know if they want to major in the IS&T field they should definitely try out this program! It teaches more than just programming, it teaches you how to work in a team setting, work on real life projects, and how to problem solve!"
Zach Eriksen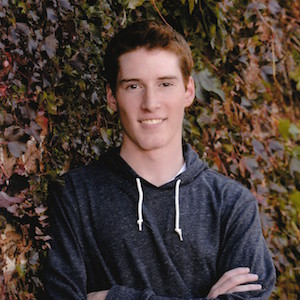 "I learned more in my internship experience than I could have ever done in any high school class. Working alongside college students provided me with a little bit of what it is like to be on a professional business team working to make an application for the real world in a safe and helpful environment."
Colin Krist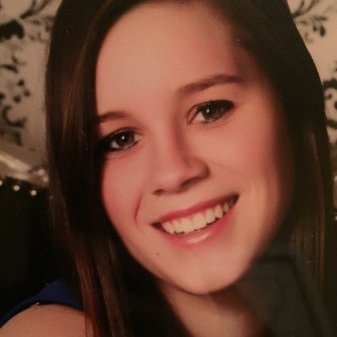 "My favorite part of the internship summer was the collaboration and the encouragement to keep learning more. I was always learning new programming techniques and new languages which is valuable. The internship prepared me for college by helping me meet professors at IS&T and getting good advice about which classes to take from students already in the major."
Emily Buettner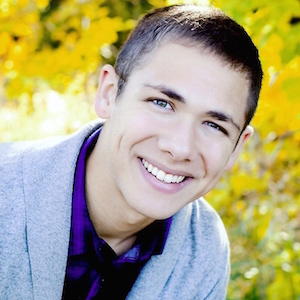 "In working on a team and brainstorming ideas to be a part of a decision making process I feel more empowered to work in a professional environment."
Jon Pray