iSTEM learning resources for all students
Middle School Students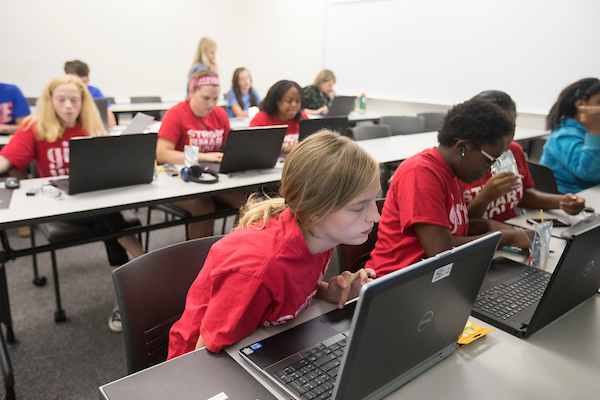 Workshops
---
---

iSTEM After School at Home
These workshops are made for online and unplugged experiences you can do at home. Originally part of our after school program in Omaha middle and elementary schools, we've adapted the lessons so you can easily use them at home.
High School Students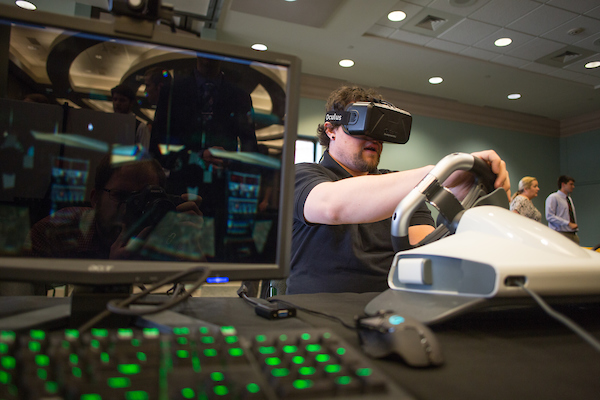 Workshops
---
Teacher/Parent Tools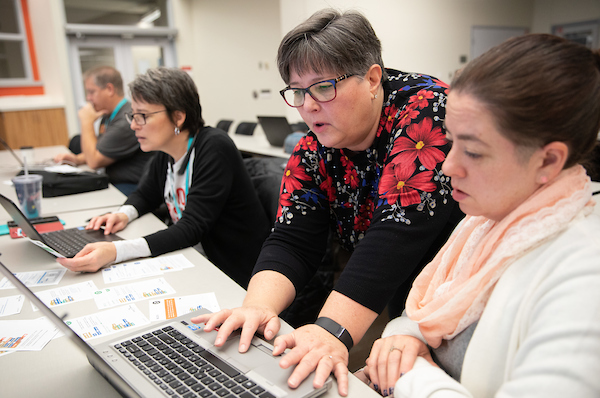 Middle School Classroom Tools
Programming with Scratch
Introduce your classroom to programming with this simple and free tool. This presentation will walk your classroom through a simple exercise that will help you understand computational thinking, practice your programming skills and set you up to learn more complicated programs.
High School Classroom Tools
Bioinformatics
Bioinformatics is a new and exciting field that combines information technology and biology. Learn how to extract DNA from a strawberry, how diseases spread and how to help public health in this presentation and workbook.
IT Innovation
Motivate your students to think differently! Learn what it truly means to be innovative, how to encourage critical thinking, evalutation, and planning skills.
---
Panel Recordings
We regularly host panels with tech leaders, providing opportunities for the next generation to ask questions. Watch past recordings of interactive panels here.


Werner: How a Transportation Company Uses Technology

You might know Werner, they're a transportation company that helps the globe move things from A to B. But did you know they also have a bunch of technology that helps them run their business? Learn from their technology teams about how they're able to put their passion for tech to work.
Listen to a recording of the panel here.
Panelists:
Stacey Richter, Senior Manager, ITS
Kim Smith, Data Scientist 1
Katie Robinson, Service Desk Analyst 2

IS&T Alumni: Where a Degree in IT Can Take You

IS&T Alumni from around the world will be joining in to share with you the cool things they've done in technology! Our alumni go on to work for some of the world's biggest companies and start-ups alike. Ask these panelists what it's like graduating college, how they picked their current careers, if they'd do anything different in college, and what they like the most about working in tech!

Watch a recording of the panel here.
---
Our goal ultimately is to provide a single iSTEM Virtual Learning Toolbox as a resource for teachers, families and students categorized by age of the learner.
All student instructors, faculty/staff support, and teachers will be supported by grants funds. Thank you to all of our grant funders and supporters:

iSTEM After School – Collective for Youth, Verizon Foundation, Bill and Ruth Scott Foundation
CodeCrush – Peter Kiewit Foundation, Lozier Foundation, Mutual of Omaha Foundation
HS Internships – Bill and Ruth Scott Foundation
IT Innovation Cup – Fiserv and Werner Enterprises


---
All live sessions will be held via ZOOM
How to join video (video)
Before joining a Zoom meeting on a computer or mobile device, you can download the Zoom app from Zoom's Download Center. Otherwise, you will be prompted to download and install Zoom when you click a join link.
You can also join a test meeting to familiarize yourself with Zoom.

Best practices to remember:
Stay on "mute" while you're not talking, you can also write in questions.
Try to wear headphones.
Be in a room with little to no noise.