Techademy shows students at an early age the fun in IT!
Students will have the opportunity to learn new concepts, tools, technologies, and skills, all while being taught by current IS&T students.
Whether you sit in a middle school or high school class or teach at the front of the room, we have offered a variety of summer workshops since 2005 when Techademy was established. These summer workshops for students ranging in age from nine to 17 years cover a wide array of IT topics including:
Bioinformatics
IT Innovation
Web Development
Mobile App Design
Robotics
AI for All
The week-long sessions cost around $150 to $200. For workshops with projects, parents are invited to attend a reception on Friday where students display the work they completed during the week.
Techademy is offered in June and July.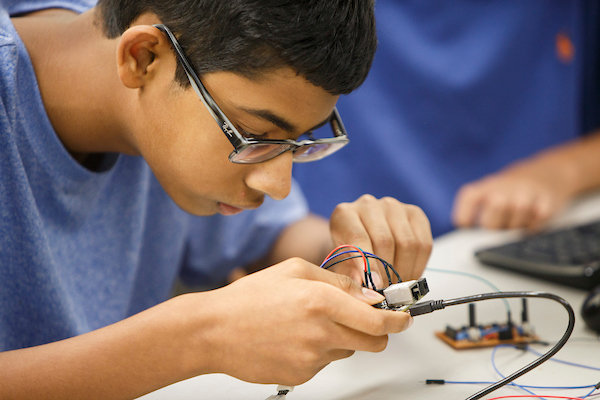 A student works on a project in a past Techademy workshop.