The Exercise Physiology lab is housed in the Health and Kinesiology building. The 3,100 square foot facility is fully equipped to analyze physiological, metabolic, and molecular responses to a myriad of exercise interventions. Our many techniques allow for a translational look into muscular adaptations to exercise, linking physiological outcomes to molecular responses.
Exercise Equipment
Lode Valiant Sport
Lode Excalibur Sport
Freemotion Leg Press
Freemotion Leg Extension
---
Procedure Room
This dedicated space is used for the collection of biological materials. This includes: muscle biopsies and blood draws.
---
Environmental Chamber
With our environmental Chamber, we are capable of simulating a broad range of environmental conditions. -20 to -60C; 10%-90%, up to 12,000ft.
---
Hydrostatic Weigh Tank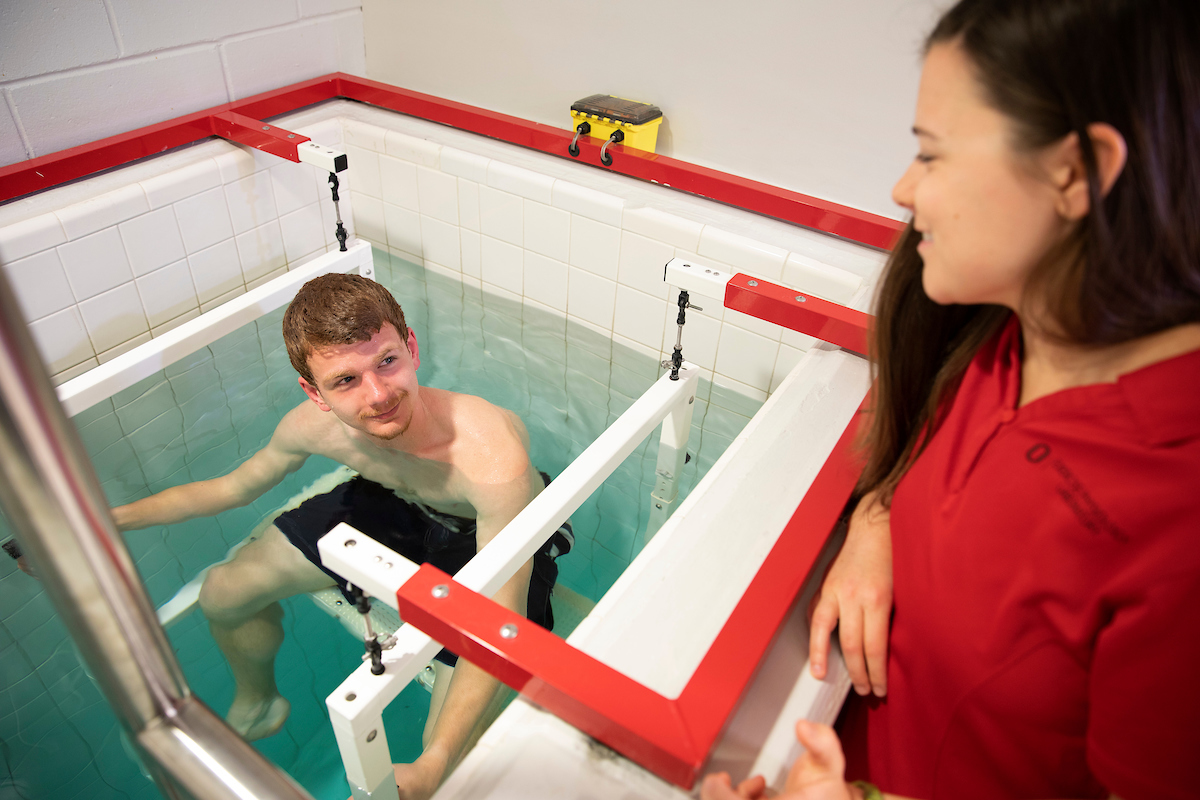 As the gold standard in body composition measurement, we use the Exertech Underwater Weighing Equipment electronic load cell system.
---
Metabolic Cart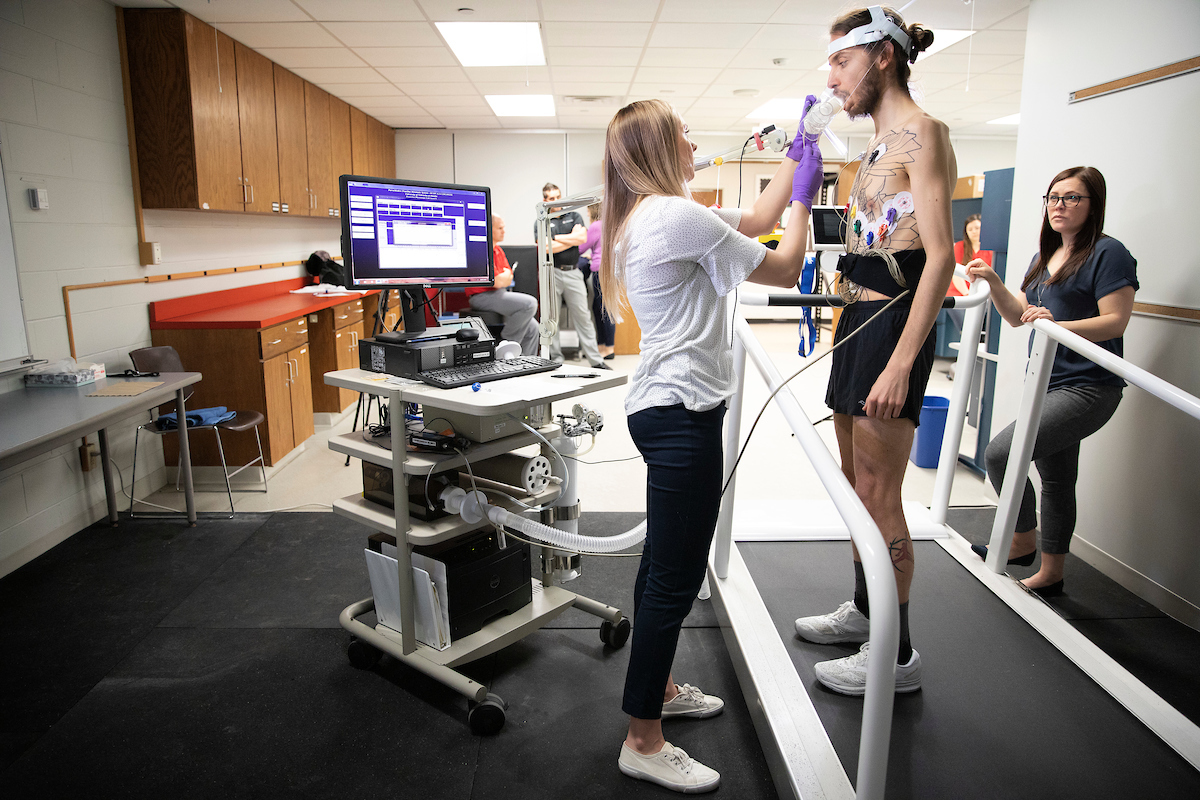 ParvoMedics TrueOne 2400 is a compact, integrated metabolic measurement system for cardiopulmonary stress testing, indirect calorimetry, and maximal O2 consumption measurement.
---
Isokinetic Dynamometer
Humac Norm is an Isokinetic device providing valid, reliable, and reproducible objective measurements of muscular strength and endurance.
---
Exercise Biology Lab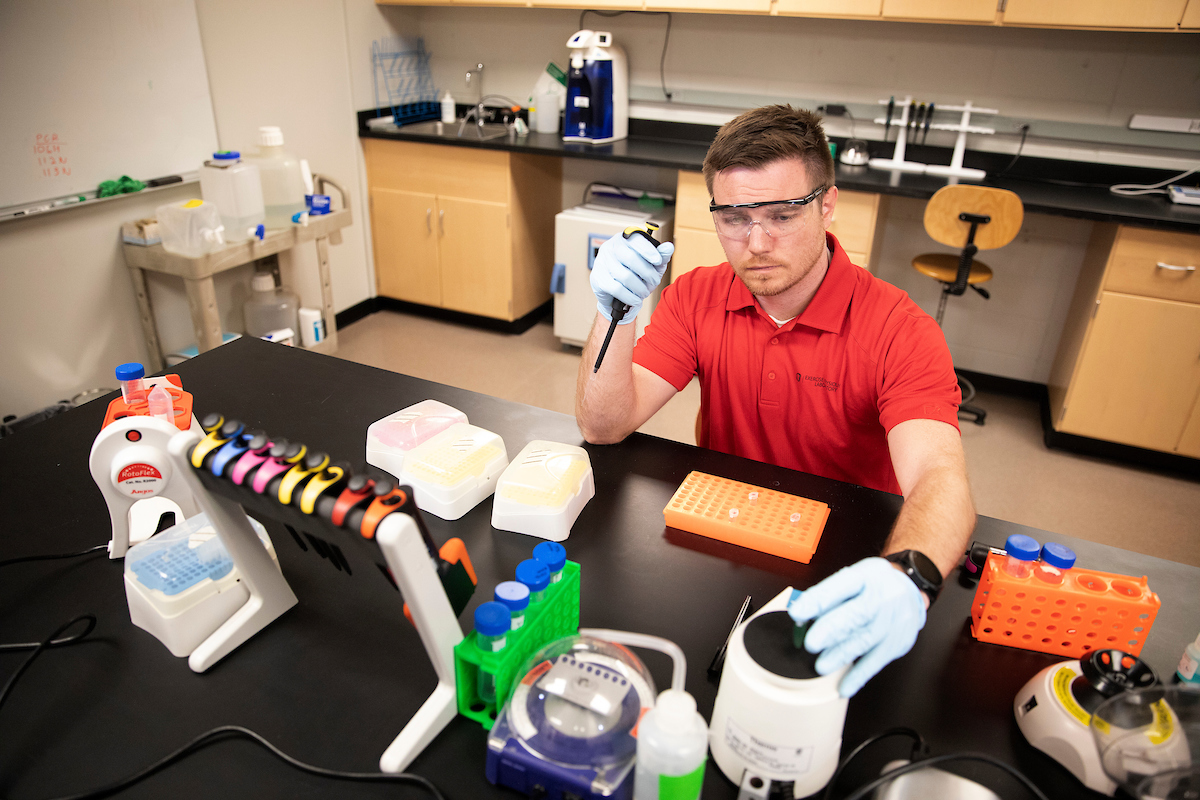 We have a 425 ft2, fully equipped wet lab for analysis of biological material.