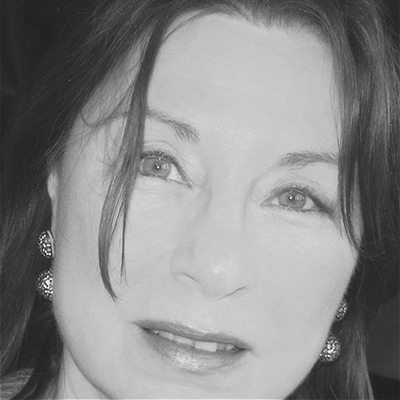 Patricia Lear
Mentor
Fiction and Creative Nonfiction
MFA in Writing
---
Additional Information
---
Biography
PATRICIA LEAR was born in Memphis, Tennessee and lives in Evanston, Illinois. She studied with Gordon Lish in New York City, and also with Mary Robison at Bennington College. Several of the stories from her short story collection Stardust, 7-Eleven, Route 57, A&W and So Forth (Alfred A. Knopf) have been anthologized in Prize Stories, The O'Henry Awards; New Stories From The South, The Year's Best; In A Country of Her Own; Best of the South, From Ten Years of New Stories From The South, Selected and Introduced by Anne Tyler; and The Antioch Review 60th Anniversary Issue, The Best of the Decade. The New York Times Book Review included Stardust on their 1992 Summer Reading List, The Editor's Choice, and also named Stardust as one of their Notable Books of the Year.  Several of her stories have appeared most recently in TriQuarterly, Chicago Works: a Collection of Chicago Authors' Best Works, Story Quarterly, Other Voices, The Antioch Review and The Alaska Quarterly Review. Lear has written for The New York Times Magazine, Chicago Magazine, Allure, New City, and the Chicago Tribune.  Lear has been awarded an Illinois Arts Council Finalist Award and received fellowships from Yaddo, Breadloaf, Virginia Center For The Creative Arts, The Ucross Foundation, and The MacDowell Colony. She was awarded a Tennessee Williams Fellowship at The University of The South and taught classes there with Tim O'Brien. Recently, she was awarded an Evanston Arts Council Grant, as well as an Illinois Arts Council Award for Literature. Last spring she was the writer in residence at Hood College in Frederick, Maryland. She is at work on a linked collection of stories entitled After Memphis.
Teaching Philosophy
"I am ambitious for my students. The mark of a good teacher is how well her students do, and I take that to heart. I am most interested in what your goals are for yourself as a writer, and from there, we go to work. I seek to develop a strong relationship with my students, and from a place of mutual trust, I have seen amazing growth happen with the students I have been lucky to work with. And a lot of success as well in the publishing world. You will have no greater cheerleader in your corner and no one singing your praises higher than I will be when we start having the breakthroughs we are both working towards. 
"I am also very interested in language, and beats and rhythms, on a sentence level, and especially in finding the thing that only YOU could have written, not writing the thing that ANYBODY could have written. I am interested in bringing out your own voice, and in the language that is most natural to you. If you are grounded within yourself in that way, you will be all but unassailable by others. Basically I want you to be as good as anybody who is out there writing.
"Often I will ask a student what story they would have died happy to have written, and to me as a mentor, their answer is a quick way to get my head around what it is that they love in literature, and usually what direction they want to take their own work. It's also a great reference point to use when explaining some aspect of craft.
"Writing is real work. I guess if it wasn't everybody would be doing it, but it is. It is also one of the most incredibly satisfying things you can do with your life. I swear."