Michael Oatman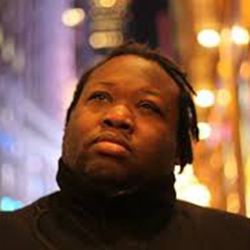 Mentor
Playwriting
MFA in Writing
Biography
MICHAEL OATMAN is the Playwright-In-Residence at Karamu Theater, the oldest African American theater in the country.  He is only the second person to hold this honor in the storied history of Karamu; the first being Langston Hughes.  In 2011, Michael won the CPAC Workforce Fellowship and the Cleveland Art Prize in 2010 for Best Emerging Artist and the 2010 Lantern Award for Best Play.  A number of his plays have been produced in various venues in Cleveland, where he is also frequently called on to direct both new and classic plays by other playwrights. The Cleveland-born playwright and director has made his mark in his hometown and across the nation and his poetic, yet provocative work has been featured locally at The Cleveland Play House FusionFest, Cleveland Public Theatre, Karamu House, Cleveland State University, and the Ingenuity Festival. Nationally, Michael has had productions and readings at the Stella Adler Conservatory in New York City, the African American Playwright Exchange in Washington D.C., the Shelterbelt Theatre in Omaha, Nebraska and The ETA Theatre in Chicago, Illinois. In 2008 his play Let It Bleed premiered at The New Work, New Ways Festival hosted by the University of Nebraska at Omaha and The African American Playwright Exchange named his play The Chittlin' Thief as Best Comedy of 2008. Michael's play Warpaint was a 2009 Finalist for the John Cauble Short Play Award. In 2010, seven of his plays were produced in various venues:  Black Nativity (Adaption), Warpaint, Eclipse: The War Between Pac and B.I.G., Course of Action, My Africa, A Solitary Voice, Not a Uterus in Sight, Hitler and Gandhi. In 2011, three of his full length plays where produced: Breaking the Chains, You Got Nerve and Sometime Hope Is Enough. He earned an English Degree from Cleveland State University in 2004 and completed his MFA in Theater from the Northeastern Ohio Master of Fine Arts Consortium (Cleveland State, Akron University, Youngstown University and Kent State) in 2008.  Before becoming involved in theater, Michael was a journalist and spent several months in Africa, writing about the AIDS epidemic for The Botswana Gazette. He teaches playwriting and other aspects of theater at high schools and colleges in Cleveland. In 2008 Michael's essay This I Believe was featured on National Public Radios's Radio Essays, and he was named one of Cleveland's Most Interesting People 2010 by Cleveland Magazine. Michael and his playwriting have been featured in both The New York Times and American Theatre Magazine. 
Teaching Philosophy
"I make use of my experience as an actor and director in teaching students how to write plays that not only exist on the page but work on the stage. Where appropriate, I draw from own my work to teach students the use of spare language and a mix of heightened language and rough, street language. Fundamentally, my teaching method emerges and is inseparable from my love of theater. For me the beauty of theater is that it lives.  It is not an artifact.  It wrestles with us and forces us to wrestle with it.  Plays live in real time; actors can reach out and touch you.  Good drama is not a spectator sport.  It's a subtle give and take, a delicate dance between actor and audience, playwright and the world.  I have often mused that playwrights are the special forces of the creative writing world.  They parachute us in; we give truth and watch as the walls tumble. If I can infuse a student with the magic of playwriting, teaching the nuts and bolts becomes a unique and rewarding experience for both of us."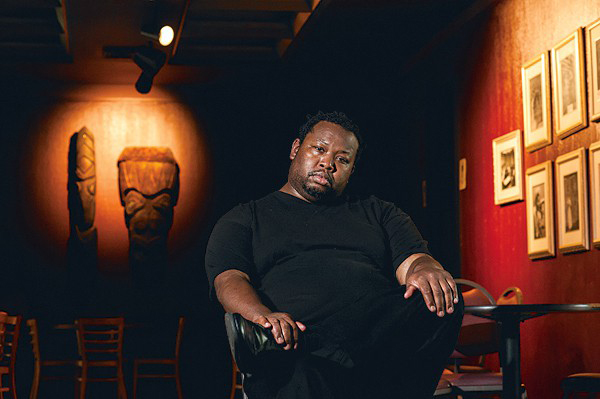 Our Campus. Otherwise Known as Omaha.
The University of Nebraska does not discriminate based on race, color, ethnicity, national origin, sex, pregnancy, sexual orientation, gender identity, religion, disability, age, genetic information, veteran status, marital status, and/or political affiliation in its programs, activities, or employment. Learn more about Equity, Access and Diversity.
scroll to top of page