Jim Peterson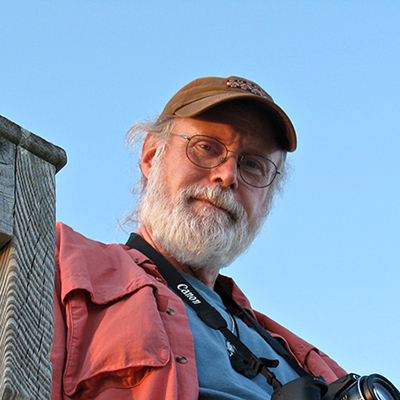 Mentor
Fiction, Creative Nonfiction, Poetry, and Playwriting
MFA in Writing
Biography
JIM PETERSON was born in Augusta, Georgia; grew up in South Carolina; and has lived in Montana and Virginia.  He received his BA, MA, and PhD from the University of South Carolina.  He recently retired as Coordinator of Creative Writing and Writer in Residence at Randolph College in Lynchburg, Virginia.  He has published five full-length poetry collections: The Man Who Grew Silent (The Bench Press), An Afternoon with K (Holocene Press), The Owning Stone (Red Hen Press), the Bob and Weave (Red Hen Press), and Original Face (Gunpowder Press).  Also, three chapbooks have been published: Carvings on a Prayer Tree (Holocene), Jim Peterson's Greatest Hits 1984-2000 (Pudding House), and The Resolution of Eve (Finishing Line Press).  His poems have appeared widely in literary publications including Poetry, Georgia Review, Prairie Schooner, Shenandoah, Poetry Northwest, Connecticut Review, Texas Review, Chariton Review, Greensboro Review, Laurel Review, Southern Poetry Review and numerous others.  His manuscript The Owning Stone won The Benjamin Saltman Award in 1999, and his poetry was awarded a Poetry Fellowship by the Virginia Commission on the Arts for 2003.  He also writes fiction, plays, and nonfiction.  His novel Paper Crown was published by Red Hen Press.  His play The Shadow Adjuster was first produced by the theater department at Montana State University-Billings and was later produced by Straw Dog Theatre in Chicago.  Other plays that have been produced include Ruby Cat and Mister Dog, Beholder, The Falling Man, and Seeing Purple.  His plays have been selected for the New American Plays Festival in South Carolina and ten times for The Missoula Colony sponsored by The Montana Repertory Theatre of the University of Montana.  The digital film Beholder (based on Peterson's one-act play of the same name) has been selected for the Mount Hood Film Festival in Oregon and the Flathead Filmfest in Montana.  He has been married for many years to the amazing equestrian/musician Harriet, and the two of them live in service to their charismatic Welsh Corgi, Mama Kilya, in Lynchburg, Virginia.
Teaching Philosophy
"Everything I do as a teacher is oriented toward helping the student reach a better relationship with her own purpose as a writer—including her own creative process.  It's important that a student understand the positive side of all of the work she does.  If she writes a poem or story or play that misses its mark, she needs to understand the benefits of that effort as it applies to revisions and to her future work on other pieces.  I believe that writing should be the kind of work that's fun.  I accept that I have to write badly at times in order to get to the writing that's good.  I accept that everything I write is an important step in the journey I'm on as a writer and a person.  If we can build that realization into the process, then we can take a deep breath, get on with the work, and enjoy every minute of it because we know it's taking us where we ultimately want to go.  This approach includes every thematic interest and every stylistic direction, as long as they serve the writer's purpose.  Inclusiveness and connection are the central ideals of all of my work.  The more perspectives the writer can include in her repertoire, the more range and depth she will bring into her work.  The more skills the writer develops, the better she will connect to her reader.  A lot of reading and a lot of writing are probably the most important teachers.  And the occasional guidance of someone a little farther along on the path can make an important difference.  I very much like what Candace Black says about staying 'out of my students' way.' I always feel privileged to work with any student.  I always want to honor the student's vision for her own work as primary.  Whether it's working on poems, stories, a novel, or a play, this adventure the student and teacher embark on together is an opportunity for both to learn and grow."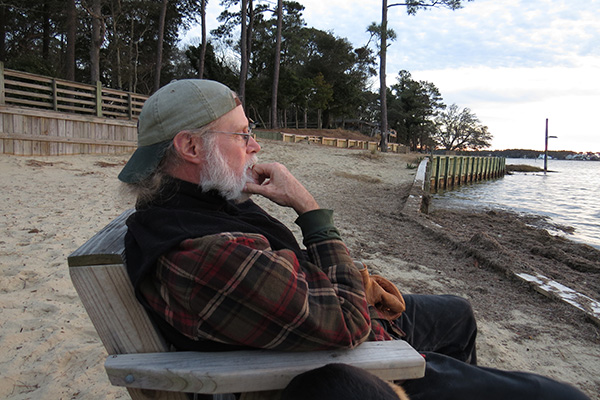 Our Campus. Otherwise Known as Omaha.
The University of Nebraska does not discriminate based on race, color, ethnicity, national origin, sex, pregnancy, sexual orientation, gender identity, religion, disability, age, genetic information, veteran status, marital status, and/or political affiliation in its programs, activities, or employment. Learn more about Equity, Access and Diversity.
scroll to top of page