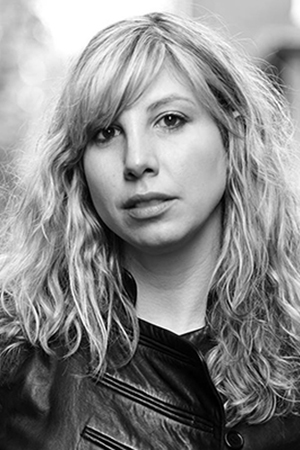 Jessica Hendry Nelson
Fiction and Creative Nonfiction Mentor
MFA in Writing
---
Additional Information
---
Biography
Raised in the suburbs of Philadelphia, JESSICA HENDRY NELSON earned a BA in English from the University of New Hampshire and an MFA in Writing from Sarah Lawrence College. Her memoir in essays, If Only You People Could Follow Directions (Counterpoint Press, February 2014), was selected as a best debut book by the Indies Introduce New Voices program, the Indies Next List by the American Booksellers' Association, and named a Best Book of 2014 by Kirkus Review. Her work has appeared in The Threepenny Review, The Carolina Quarterly, Columbia Journal, Crab Orchard Review, PANK, The Rumpus, Drunken Boat and elsewhere. Her fiction and nonfiction have been nominated for several Pushcart Prizes, a notable essay listing in Best American Essays 2012, won first place in Alligator Juniper's national nonfiction contest, and other prizes. She lives in Burlington, Vermont, where she is a freelance writer, editor, and writing coach and teaches creative writing at Burlington College. Nelson also teaches at the New England Young Writers' Conference at Bread Loaf in Middlebury, VT, and has taught at SUNY Purchase College and Johnson State College. She serves as the Managing & Nonfiction Editor of Green Mountains Review.
Teaching Philosophy
"My teaching is student-centered. I learn what my students want from our time together and how they feel I can best assist them in reaching their goals. We work collaboratively to ensure that these needs and goals are met. My aim is to cultivate distinctive voices, not force them into a box. That being said, I also push students to move beyond the idea that we must 'write what we know.' The most exciting work often comes from brave risks.
"This brave and enduring art is not created in a vacuum, but as part of a call and response with the world. It requires participation in a dialogue with the past, present, and future. I encourage my students to read widely and with vigor and build their critical faculties by focusing on the choices a particular author has made and why. I ask that they bring the same depth of thought to the discussions of their peers' work and relate these conversations to the critical modes and practices they apply in response to published work.
"My teaching and mentorship is rooted in the language and application of craft. This common language allows us to readily identify the techniques and strategies employed in published and peer work. Only then are we able to question the choices and imagine different ones. Students must learn the 'rules,' but then they are encouraged to make informed decisions about how and when to apply them. I often assign readings that seek to finger the line between fiction and nonfiction, and I encourage students to think deeply about how these lines apply to their work and how they influence the reader. The best writers relinquish the hold on big abstract ideas, like absolute truth, in favor of the small image or detail that speaks volumes. They utilize structures that create meaning, rather than serving merely as vessels for content. Always, there is the focus on connection and 'the pattern behind the cotton wool,' as Virginia Woolf says, that vast and binding web."