Elizabeth Powell
Biography
ELIZABETH A.I. POWELL is the author of The Republic of Self, a New Issue First Book Prize winner. Her second book "Willy Loman's Reckless Daughter: Living Truthfully Under Imaginary Circumstances" won the Robert Dana Prize in poetry, and was a 2016 'Books We Love' in The New Yorker, as well as Small Press Bestseller. A recent Pushcart Prize winner, her work has appeared in Alaska Quarterly Review, Barrow Street, Black Warrior Review, Ecotone, Harvard Review, Handsome, Hobart, Indiana Review, Missouri Review, Mississippi Review, Slope, Sugarhouse Review, Ploughshares, Post Road, The Rumpus, and elsewhere. She is Editor of Green Mountains Review and Associate Professor of Writing and Literature at Johnson State College.
Teaching Philosophy
"Theodore Roethke's keen observation in his poem, 'The Waking,' underlies my teaching philosophy: 'I learn by going where I need to go.' I believe in kinesthetic learning, hands-on, experiential learning. Part of my teaching philosophy reflects an interest in how an individual's vision can change, strengthen, alter, and interact with the world, beginning in community. I seek to promote creativity through finding an honest voice. My teaching endeavors to encourage students to see and understand how the creative process, critical reading, and discussion can help one make sense of and think critically about their work and its relationship to our larger community and environment. Within this context, my pedagogy aims to increase knowledge of craft, develop vision, and clarify values and voice, as well as personal and professional goals. Writing is a process, as is living, and for the moments our lives intersect, I want the most genuine interaction I can have with my students, where they learn from me, and I in turn, learn from them. Above all, I endeavor to maintain a teaching style that is respectful, engaging, creative, intelligent, inspiring, friendly, serious, dignified, self-affirming."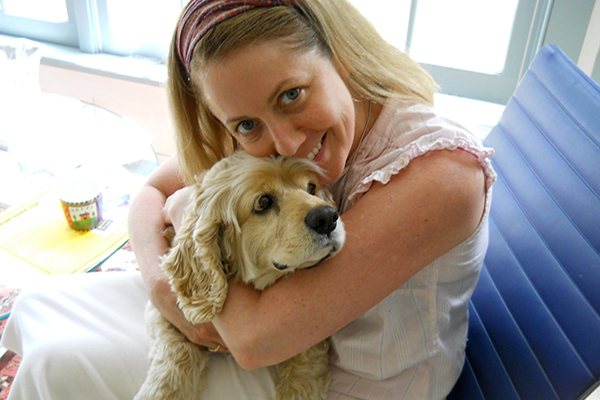 Our Campus. Otherwise Known as Omaha.
The University of Nebraska does not discriminate based on race, color, ethnicity, national origin, sex, pregnancy, sexual orientation, gender identity, religion, disability, age, genetic information, veteran status, marital status, and/or political affiliation in its programs, activities, or employment. Learn more about Equity, Access and Diversity.
scroll to top of page