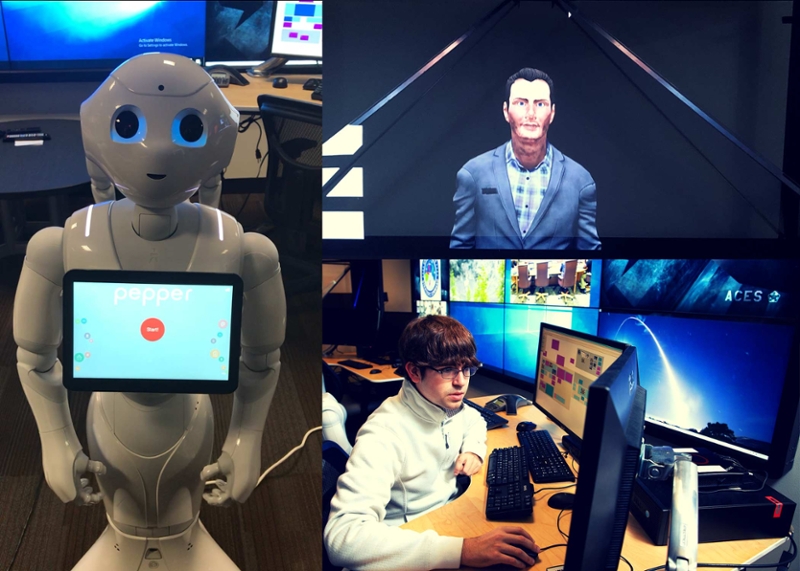 About Human-Machine Collaboration
Human-Machine Collaboration, also known as HuMac, focuses on the relationships humans foster with their automated counterparts.
HuMac works with industry partners, such as Union Pacific Railroad, First National Bank, Kiewit, and more.
These projects incorporate machine learning, computer vision, and other cutting-edge technologies. HuMac funds research relating to the interactions between humans and their robot counterparts.