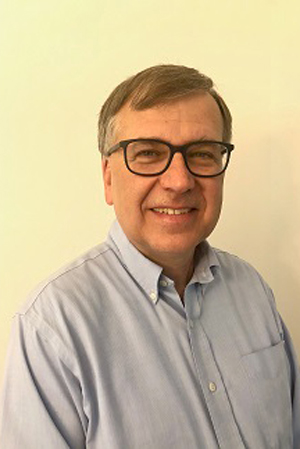 John Lyden, PhD
Department Chair
Professor of Religious Studies
Blizek Professor of Religion and Film
Editor, Journal of Religion & Film
402.554.2628
---
Additional Information
Background
John Lyden earned his B.A. in Philosophy from Wesleyan University, his M.A. in Theology from Yale University, and his Ph.D. in Theology from the University of Chicago. He wrote his dissertation on the Swiss theologian Karl Barth and his use of Immanuel Kant's philosophical epistemology in his doctrine of God.

For the majority of his scholarly career, Dr. Lyden has been researching and writing about Religion and Film, and Religion and Popular Culture. He is the author of Film as Religion: Myths, Morals, and Rituals (NYU Press) which he first published in 2003 and which has been used as a standard text in this area of study. He recently updated the book with a second edition in 2019. He is also the editor of the Routledge Companion to Religion and Film (2009) and co-editor (with Eric Michael Mazur) of the Routledge Companion to Religion and Popular Culture. (2015). He is also the co-editor (with Ken Derry) of The Myth Awakens: Canon, Conservatism, and Fan Reception of Star Wars (Wipf and Stock, 2018). He has been editor of the Journal of Religion & Film since 2011, and in that role has attended the Sundance Film Festival several times to review films as well as participated in international conferences hosted by the Journal in Omaha, Toronto, Halifax, and Istanbul.

Before coming to UNO in 2020, Dr. Lyden taught at Dana College and at Grand View University, where he also served as the Liberal Arts Core Director. He has been co-chair of the Religion, Film, and Visual Culture Group of the American Academy of Religion and is also a founding member of the Religion, Theology, and Popular Culture Network of the UK/USA.

Dr. Lyden teaches courses in Religion and Film as well as Introduction to World Religions. In addition to the study of Religion, Film, and Popular Culture, he is deeply committed to interfaith dialogue and working to bring about better understandings between diverse religions and cultures.