Volunteer
Volunteering demonstrates your interest in helping others with no expectation of return. Volunteering can give rise to a well-rounded individual by providing the opportunity to interact with a wide variety of people. Volunteer opportunities need not be medical-related. Choose a volunteer schedule that allows you to remain focused on academic achievement. Some students prefer weekly or monthly involvement, while others concentrate on volunteer work during the summer.
Take a look below at some volunteer opportunities that UNO Pre-Health students often utilize. Some of these organizations may not be actively recruiting volunteers at this time, so we encourage you to reach out to see if there are any open opportunities.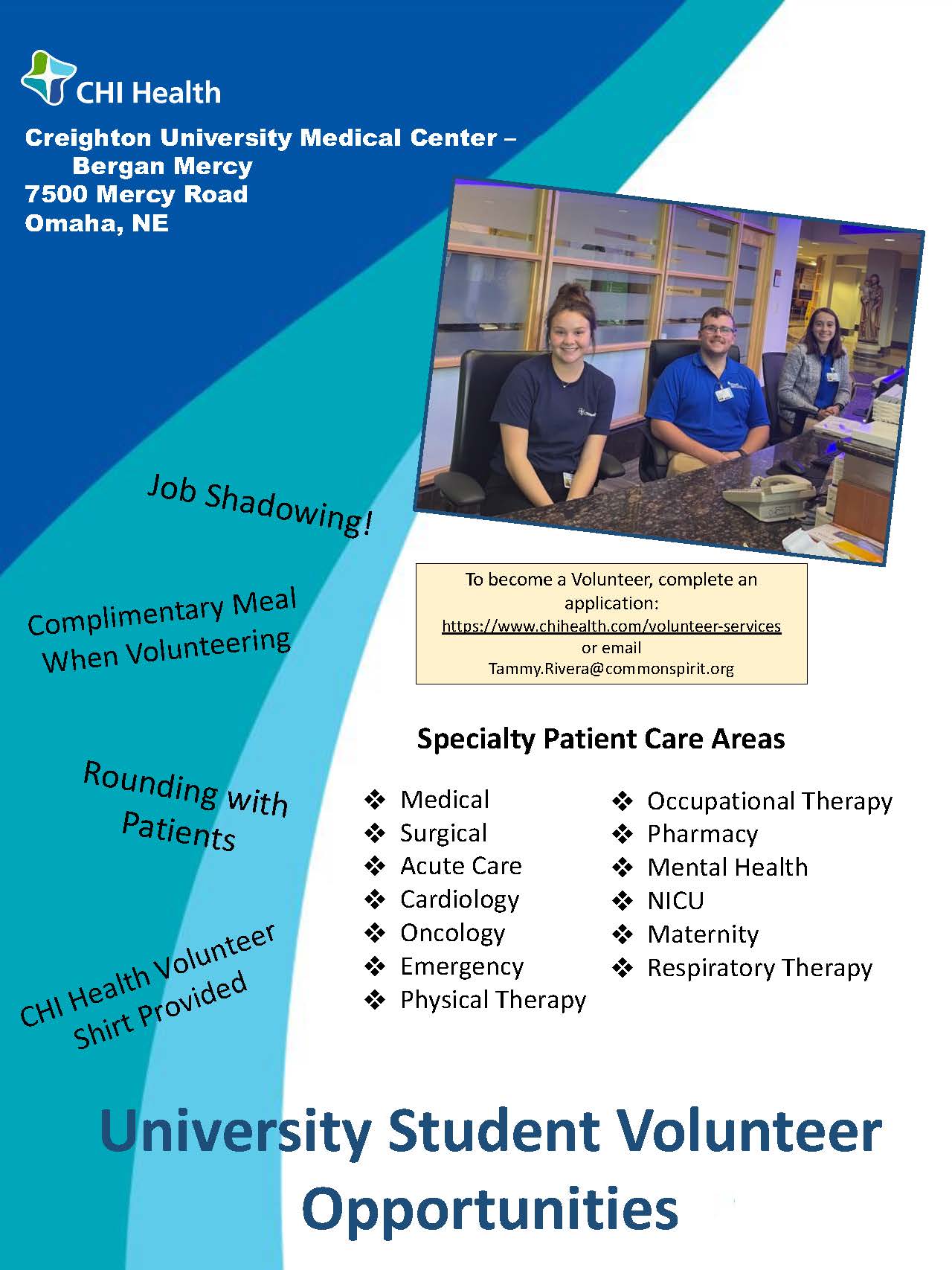 Volunteer with the MUNA Box Project
The MUNA Box Project is a student-led organization that works closely with refugee and immigrant institutions, religious institutions, and community centers in the Omaha and Lincoln areas to provide nutritional and hygiene support to those in need.
MUNA Box Project is currently looking for more volunteers to help with product collection, donation unloading and packaging, and care package distribution. If you are interested in learning more about how to become a volunteer or donate, please reach to munaboxproject@gmail.com or fill out our volunteer interest form.
Mentor
---
*Last Update: 03.22.2022