Undergraduate Programs in Geology
Geologists study some of society's most important problems, such as energy, water, and mineral resources and climate change, as well as natural hazards like landslides, volcanoes, earthquakes, and floods.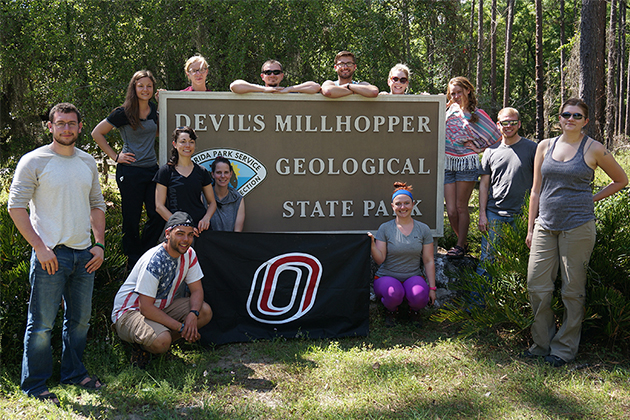 Why study Geology?
Earth is our home planet, a bright blue marble spinning through space. The Earth is certainly beautiful, but why study Geology?
Geology studies both modern and ancient environments, deciphering the processes at work on our planet.
Geology is a means and a method for understanding and discovering the natural resources upon which the modern world is based.
Geology is a study of history, a long view of history that extends back billions of years.
Geology helps us identify and mitigate natural hazards such as earthquakes, coastal erosion, flooding, and landslides.
Geology is an excellent reason for travel as the Earth itself provides geologists with their primary data.
Geologists are in demand: In the past 4 years, over 85% of our graduates have either obtained employment in the geology area or have attended graduate school.
---
What can I do with my Geology degree?
Opportunities for interesting and rewarding careers abound for students with degrees in geology. The American Geological Institute reports that there are about 120,000 geoscientists currently working in the United States. Moreover, a survey by the Bureau of Labor Statistics (BLS) indicates that the number of active geoscientists and hydrogeologists is expected to increase by about 18% by 2018, a pace that exceeds that average for all occupations.
According to the BLS survey, the median annual wages of geoscientists of all types in May 2008 was $79,160 ($71,450 for hydrogeologists). Median wages are generally higher in the oil and gas industry (median wages, May 2008 = $127,560) and for those employed by the Federal Government (median wages, June 2009 = $94,085), whereas jobs in state government agencies generally pay less than the overall average (median wages, May 2008 = $57,700). The National Association of Colleges and Employers reports that the average starting salary for college graduates with bachelor's degrees in geoscience was $40,786 in 2007.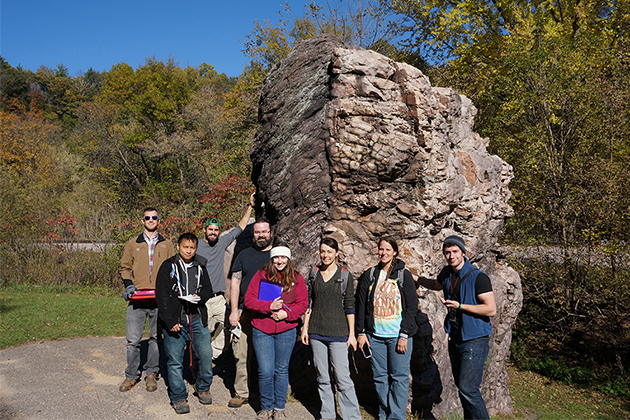 Students on a structural geology field exercise to Baraboo, Wisconsin and at Van Hise Rock