Geology At-A-Glance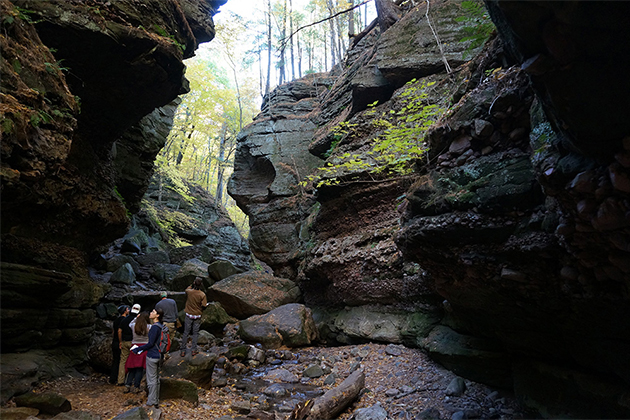 Our faculty are known in the region for their expertise in the geology of the Midwest, structural geology, vertebrate paleontology, geochemistry, glacial processes and global climate change. All faculty in the Geology program have active research programs in such diverse areas as western Nebraska, the western United States, the Norwegian Arctic, and the Himalayas.
Faculty encourage undergraduates to participate in their research and such participation has led to co-authored research publications and numerous presentations by UNO students at scientific meetings. The faculty are dedicated to having undergraduates participate in original geologic research and this philosophy is embedded throughout the curriculum.
We would be delighted to talk with you about your interest in Geology and would be happy to discuss a possible major in this dynamic, growing field.