Stephen J. White Memorial Fund
Your support directly helps Geology students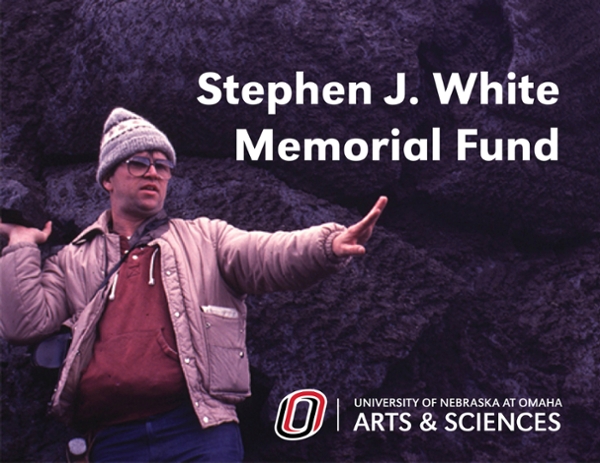 Stephen J. White was a member of the Geology faculty of the Department of Geography/Geology at the University of Nebraska at Omaha in the early 1980s and continued to teach courses and advise students as an adjunct faculty member while working as a geologist for the US Army Corps of Engineers.  Steve contributed to the Geology program at UNO in many ways.  While at UNO he was one of the developers of the self-paced lab for Physical Geology that we used for many years and one of the principal authors of the first edition of the lab manual that we use, in part, for that course.  He also created and was the first to teach the Environmental Geology course that is an important part of the Geology program and a core course for the Environmental Studies major. 
Steve also really threw himself into organizing field trips, whether local class trips or our big annual field trip.  He was the motivating force behind our first Lake Superior trip, the geology field trip to the Pacific Northwest and the field trip to Iceland.  But Steve's greatest impact was on the students he taught.  Whether in the classroom or on field trips, he had the ability to inspire students to make the effort needed to learn the subject at hand and to feel like he was on their side in the learning process.  He also did a great job of mentoring students in their independent research projects; giving them the help and encouragement needed to get them through. 
Steve got a great deal of enjoyment from teaching and from the respectful yet warm relationships he developed with students.  It always pleased him to see students succeed in their education, and he did much to see that they would.
If you are interested in supporting the Geology program at UNO, you may do so by donating to the Stephen J. White Memorial Fund at the University of Nebraska Foundation site.  Funds donated will be used to support undergraduate research, travel, and fees associated with the learning and study of Geology. 
Please contact us if you have any questions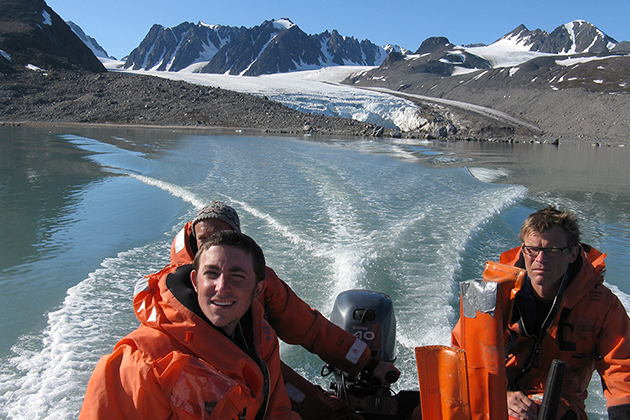 Our Campus. Otherwise Known as Omaha.
The University of Nebraska does not discriminate based on race, color, ethnicity, national origin, sex, pregnancy, sexual orientation, gender identity, religion, disability, age, genetic information, veteran status, marital status, and/or political affiliation in its programs, activities, or employment. Learn more about Equity, Access and Diversity.
scroll to top of page