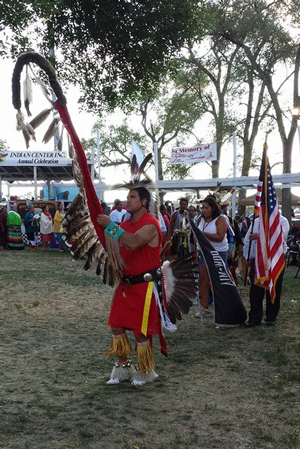 ---
Additional Information
---
Biography
Dr. Bradley's groundbreaking research was recently featured nationally on Public Broadcasting System (PBS) in the critically renowned "Prehistoric Road Trip" series.
Dr. Bradley's original contribution to science has led to creating acknowledgement and transparency, breaking down barriers, opening doors, (Paradigm Shift?) in vertebrate paleontology.  Subsequently, his work is now accepted by international science organizations. 
Dr. Bradley is now being continually invited to national and international museums and universities to research fossils collected from Native American historic lands and to be a guest lecturer. 
Education & Background
B.S. Biology/Geology. University of Nebraska at Omaha
M.A. Biology. University of Nebraska at Omaha.
Ph.D. Geography. University of Nebraska-Lincoln
Minor: Native American Studies. UNO/UNL.
Part White Mountain Apache. Raised by Oglala Lakota.
Veteran (DAV). United States Army. Honorable Discharge.
Research Interests
Native American Geography
Fossil Dispossession of Indigenous Lands
Environmental Ethics and History
Author of the book, Dinosaurs and Indians: Paleontology Resource Dispossession From Sioux Lands. Outskirts Press. 2014.