Public Service Stories | Health and Human Services
A scholar, instructor, administrator, and public policy expert, his career has spanned four decades.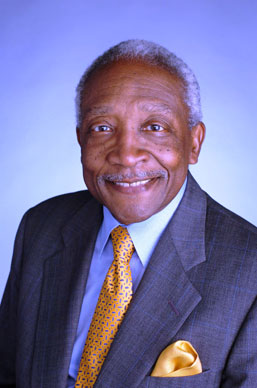 Dr. Walter D. Broadnax was appointed distinguished professor of public administration and international relations in 2008, at the Maxwell School of Citizenship and Public Affairs of Syracuse University. He has served in executive-level positions both in academia and in government at the local, state, and federal levels. Directly before his appointment to the Maxwell School, Broadnax served as president of Clark Atlanta University, the nation's largest United Negro College Fund institution, and he previously was dean of the school of public affairs at American University and professor of public policy and management at the University of Maryland. Broadnax served from 1993 to 1996 as deputy secretary and chief operating officer of the U.S. Department of Health and Human Services, overseeing a major restructuring of the agency and the creation of the Social Security Administration as an independent entity.
From 1981 to 1987, Broadnax was a faculty member at Harvard University's John F. Kennedy School of Government. While at Harvard, he served as chairman of the Massachusetts Executive Development Program, advising the Governor on effective leadership strategies and new ways of training senior executives. He was the founding director of the Innovations in State and Local Government Program, a joint venture between the Ford Foundation and Harvard University to recognize and publicize exemplary government innovations. During his career, Broadnax also served as president of the New York Civil Service Commission and director of Children, Youth and Adult Services for the state of Kansas.
A Ford Foundation Fellow, Broadnax earned his B.A. from Washburn University in 1967; M.P.A. degree from the University of Kansas in 1969; and his Ph.D. from the Maxwell School in 1975.