Public Service Stories | Public Safety
Troy Jellison is a fire captain/advanced EMT for the El Dorado, Kansas Fire Department.  He's been employed by the City for nearly 14 years and has been a member of the department in various positions for over 16 years.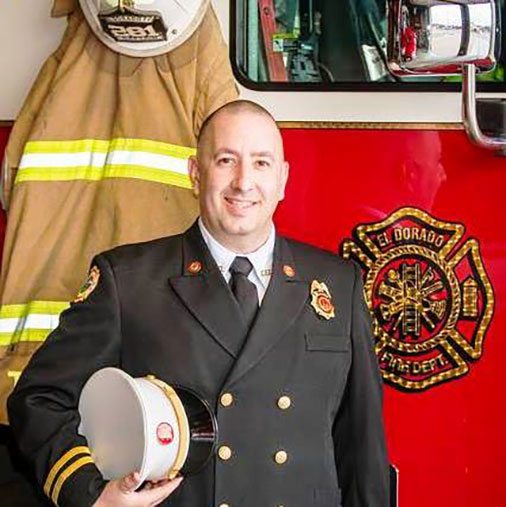 Troy began his public service as a volunteer for a small rural Fire Department and EMS Service in western Kansas after his junior year in high school.  He loves living a life of service and finds great personal satisfaction in making a difference. 
He received his associate's degree in Fire Science from Butler Community College, and his bachelor's degree in Technology Administration from Washburn University.
He is a Certified Public Manager® from the University of Kansas School of Public Management and was recently accepted to the Executive Fire Officer Program at the National Fire Academy.
He's been married for over 16 years and has four daughters who keep him busy!! Troy leads music at his church and is a substitute teacher for the local schools and a lead adjunct instructor for the Community College Fire Science Program.