Public Service Stories | Health and Human Services
An active community leader in civic engagement and social change efforts.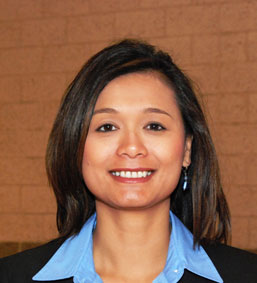 Phin Xaypangna is an organizational development and learning consultant for Mecklenburg County Government since 2005. She is also the founder and president of Phin Consulting. She is experienced in organizational assessments, team development, diversity and inclusion consulting, leadership development, facilitation, and strategic planning. Phin has served as a speaker and presenter at local, state, national conferences on the topics of inclusion and leadership development. 
Currently, she serves on the board of the Carolinas Asian Chamber of Commerce, president of the Charlotte Asian Heritage Association and the Southeast Conference for Public Administration (past president).  She was a former board member of the Levine Museum of the New South (2006-2014), Charlotte World Parade and Festival (2011-2014), American Society for Public Administration Section for Women in Public Administration (2005-2014), Diversity and Inclusion Committee of the Y Metro Charlotte (2007-2014), Miss Asia Carolinas (2006-2014), Mecklenburg Ministries, the Arts and Science Cultural Grant/Access Grant Committee, Diversity Council of the Carolinas, Leadership America North Carolina and the United Way Women Leadership Initiative.
Phin is a native of Laos and is fluent in Laotian and Thai. She received her B.A. in Political Science from Western Carolina University and a master's degree in Public Administration from UNC Charlotte.