Public Service Stories | Health and Human Services
Howard M. Messner (1937-2008)
He received the National Academy of Public Administration's George Graham Award for exceptional service in 2008.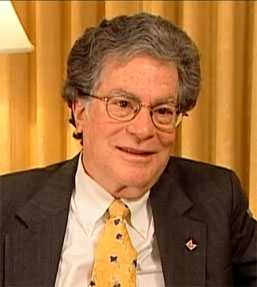 Howard M. Messner served as chairman of the Environmental Protection Agency task force in the late 1960s that led to the creation of the agency in 1971.
Mr. Messner began his 37-year federal career as deputy administrator of administration for the EPA from 1971 until 1975. He was then appointed assistant administrator of the agency from 1983 to 1987.
Howard Myron Messner was born in Newark. He received a bachelor's degree in political science from Antioch College in Yellow Springs, Ohio, in 1960 and a master's degree in public administration from the University of Massachusetts in 1962.
He then moved to the Washington region to work as an assistant to NASA administrator James E. Webb until 1965. Before his appointments at the EPA, Mr. Messner was a management analyst at the Office of Management and Budget from 1965 to 1971 and assistant director for management improvement and evaluation at OMB from 1977 to 1983.
Between his jobs at OMB, he was assistant director for management programs for the Congressional Budget Office.
He later was a controller at the Energy Department before moving back to the EPA in 1983. After he retired from the federal government in 1987, he was executive vice president of what is now the American Council of Engineering Companies until 1999.
In 1971, Mr. Messner received the William Jump Award for distinguished service in public administration and in 1986 was awarded the "Presidential Distinguished Executive Rank" by President Ronald Reagan.
In 2003 and 2006 he was president of the National Academy of Public Administration.