Public Service Stories | Health and Human Services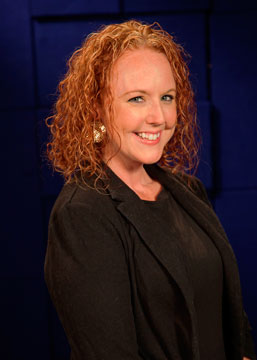 For the past ten years, Brandy Hodge has been employed by Johnson County Kansas government. She has a strong passion for people and service and working with diverse populations. When interviewed, Brandy was the Volunteer Services Coordinator and Catch-a-Ride Program Manager for the Department of Human Services, an agency of Johnson County government that provides programs and services to residents who are vulnerable because of restricted incomes, issues related to aging, or a disability.
Brandy has a Bachelor of Science in Crime and Society with a minor in Sociology from Southwest Missouri State University. She also has a Master's in Business Administration from Mid America Nazarene University. Brandy is a Certified Public Manager® from University of Kansas Certified Public Manager® Program.
Brandy has five years of experience in supervising employees and volunteers. In 2014, Brandy served as the Executive Chair of the Young Nonprofit Professionals Network of Kansas City (YNPNkc), a volunteer board consisting of young professionals working in the non-profit sector.