The UNO Aviation Institute's Advanced Simulation Facility offers students the newest technology in simulator training.
Flight students will use the Advanced Simulation Facility on a regular basis. Simulator fees are built into student fees and are paid directly to the University of Nebraska at Omaha (UNO).
The amount of time a student spends in the simulator will vary per semester, depending on their flight lab enrollment.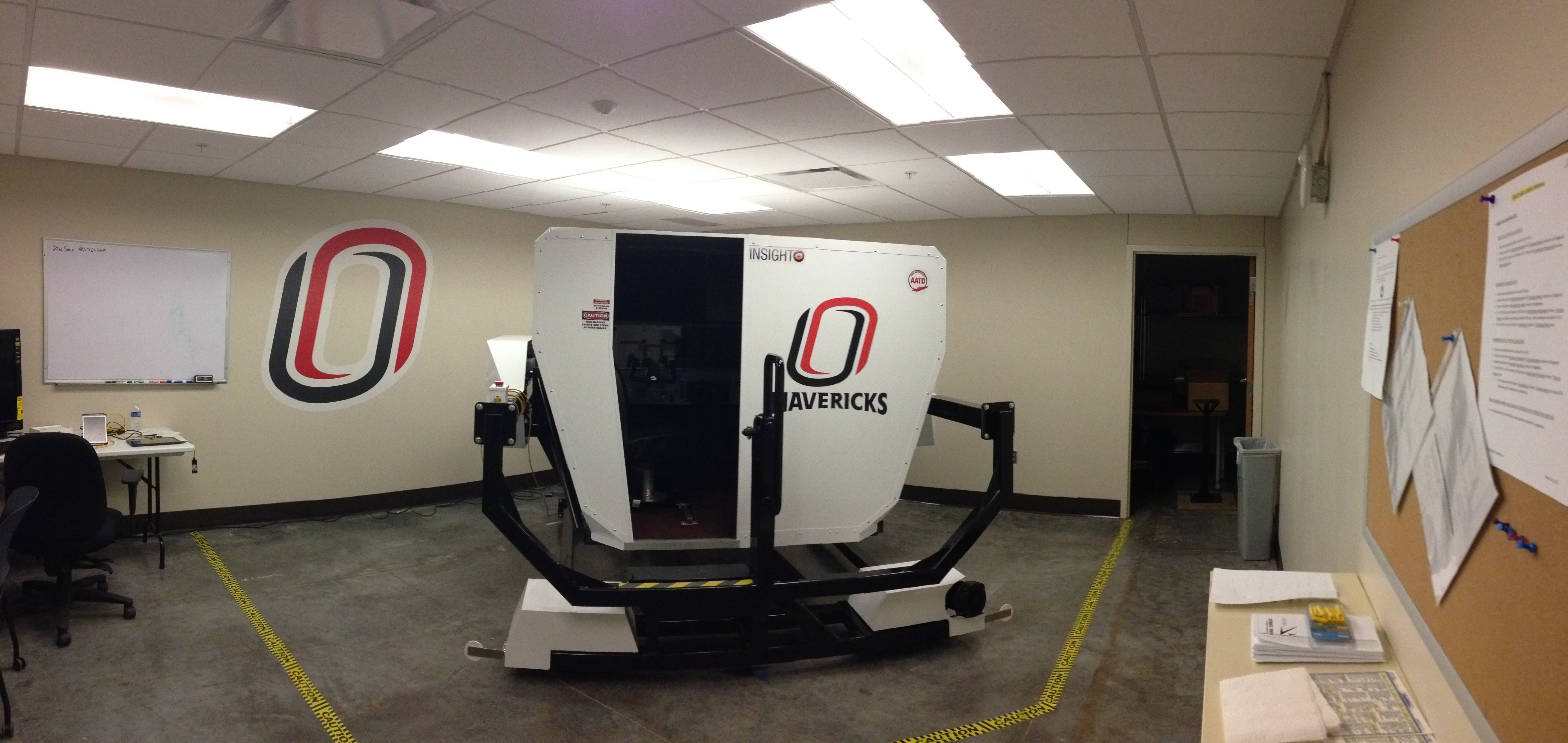 Redbird Simulator
The Advanced Simulation Facility is open to alumni and the general public.
In order to book time in our advanced simulation facility you will need to schedule a time with our flight training coordinator as well as provide all necessary documentation for the TSA.
Fees for the Advanced Simulation Facility
| | UNO Student | UNO Alumni | General Public |
| --- | --- | --- | --- |
| Redbird MCX Simulator (motion) | $80/hour | $90/hour | $100/hour |
| Redbird MCX Simulator (non-motion) | $65/hour | $75/hour | $85/hour |