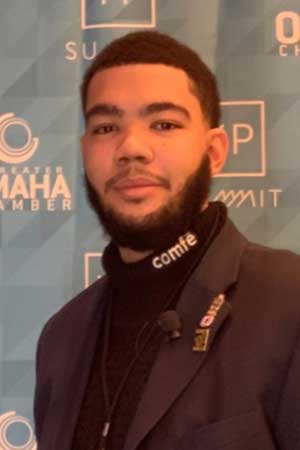 Theodore Johnson
Instructor
Aviation Institute
---
email:
office:
office phone:
area of focus:
Mr. Johnson is an Instructor for the UNO Aviation Institute
Additional Information
Additional Information
Theodore W. Johnson, a native of Ypsilanti, MI and first-year doctoral student within the School of Public Administration at UNO, is one of our new Instructors within UNO's Aviation Institute. At UNO, he will be teaching two undergraduate courses: Introduction to Aviation and Aerospace and Introduction to Aircraft Dispatch. Previously, he served as the Director of the Aircraft Dispatch Program at Eastern Michigan University (EMU) where he taught two senior-level undergraduate courses, aimed at assisting students earn their Aircraft Dispatcher certificates from the Federal Aviation Administration. Theodore also possesses several airmen certificates including Aircraft Dispatcher, Private Pilot, and is Instrument rated. Theodore's career in higher education began when he was selected to take over the Aircraft Dispatch program in January 2018, just a mere five months after graduating with his bachelor's degree. This position allowed his passions for aviation and higher education to meld.
Theodore is a two-time graduate of EMU with his most recent matriculation being the attainment of his Master of Public Administration degree in April 2020. While he pursued his MPA from EMU, Theodore worked full-time as Lecturer and Graduate/Research Assistant within the Aviation Department. In these capacities he assisted the Aviation Department Head with getting the EMU Aviation Program accredited by Aviation Accreditation Board International, routinely met with Federal Aviation Administration Inspectors to ensure regulatory compliance, and engaged in a multitude of outreach efforts to various underserved school districts on behalf of EMU and the Aviation Program. This was done to encourage racial and/or gender diversity in STEM-related fields, especially aviation. Being involved in higher education as an educator while pursuing his MPA empowered Theodore to become cognizant of the versatility the MPA degree possessed. As Theodore progressed through the MPA curriculum, he learned about important concepts that he was able to implement in his various lessons, and witness during faculty meetings and/or class observations.