Garcia-Murillo Chosen as Next Dean for College of Information Science & Technology
Once approved, Garcia-Murillo would become the first woman and first woman of color to oversee the college. She is scheduled to begin her new role on July 1.
published: 2021/05/12
contact: Nancy Edick - College of Education, Health, and Human Sciences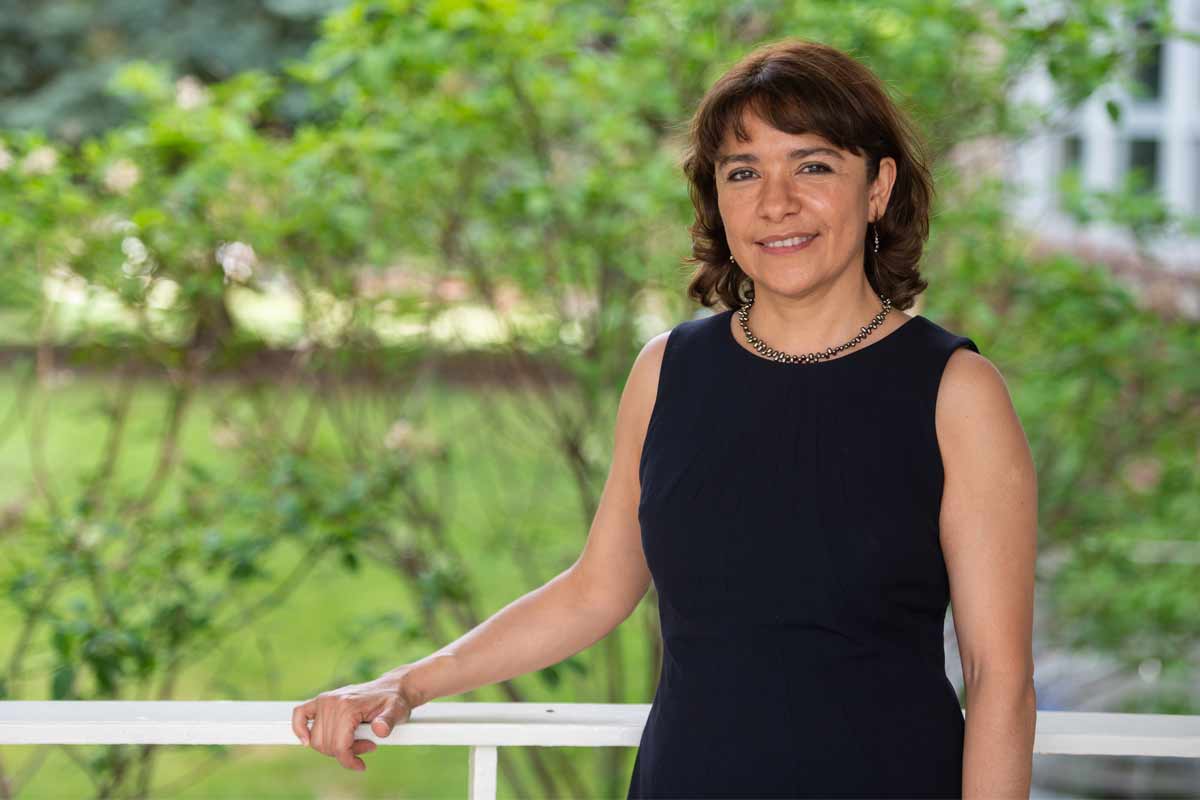 Martha Garcia-Murillo, Ph.D., has been named the next dean of the UNO College of Information Science & Technology, pending approval from the University of Nebraska Board of Regents.
Martha Garcia-Murillo, Ph.D., has been nominated as the next Dean of the College of Information Science and Technology (CIST) at the University of Nebraska at Omaha (UNO). She will assume her new role, pending approval by the University of Nebraska Board of Regents, on July 1, 2021.
Garcia-Murillo comes from Syracuse University, where she serves as Senior Associate Dean, currently focusing on Diversity, Equity, Accessibility and Inclusion (DEAI) at the iSchool. She is a prolific scholar in the field of information and communication technologies and their impact on our world, namely their impact on the workplace, government, and Latin American countries.

Originally from Mexico, Garcia-Murillo earned her bachelor's degree at the National Autonomous University of Mexico; master's and doctoral degrees in economics and political economy at the University of Southern California; and holds a Certificate in Conflict and Collaboration from Syracuse University. She has held visiting appointments at MIT, the University of British Columbia, the United Nations in Geneva Switzerland, the Carlson School of Management at the University of Minnesota and has been a Fulbright scholar at the Institut Barcelona D'Estudis Internationals. One of her many career accomplishments is creating a national consortium for information schools in the domain of diversity and inclusive representation in IT-related fields.

"Dr. Garcia-Murillo brings to UNO significant experience in academic leadership and values that align with UNO's identity as a leading metropolitan university," said Sacha Kopp, Ph.D., Senior Vice Chancellor for Academic Affairs. "Her collaborative work with faculty and staff, DEAI efforts, business partnership development, and collaborative interdisciplinary research will serve the college well, and she will be a strong role model for empowering success in our student body in IS&T."

Garcia-Murillo emerged as the top candidate for the position following a six-month national search led by a committee consisting of faculty and staff from the College of Information Science & Technology, other members of the campus community, and friends and business leaders from the Omaha community. Further feedback was gathered from the campus community following forums with the three finalists.
"The search process to select the new Dean for IS&T was very well done and resulted in excellent candidates," said Katie Barton, CIO for Gallup and member of the search committee as well as the UNO CIST Advisory Board, "I am excited to have Dr. Martha Garcia-Murillo join the college and our great city. Her experience, passion, and strong leadership will continue to grow the college and in return provide more candidates into technology jobs across our community."
If confirmed, Garcia-Murillo will succeed Hesham Ali, Ph.D., who has served the CIST as its dean for 15 years and was recognized with the Chancellor's Medal at the May 2021 Commencement ceremonies for his service.