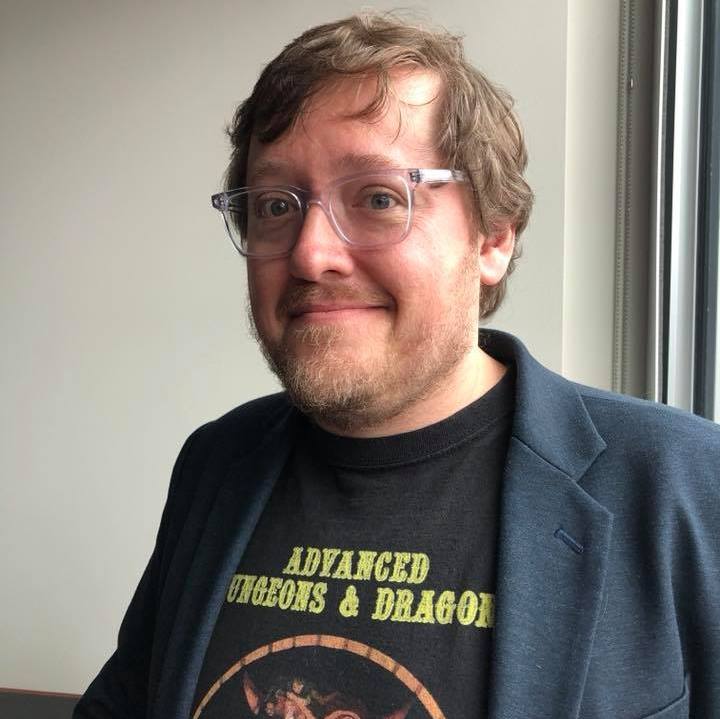 Nicolas LaLone
Information Systems & Quantitative Analysis
---
email:
office:
PKI  175b
office hours:
Tuesday 1:00PM - 4:00PM
personal website:
note:
This profile is pulling in data from Digital Measures. Postings on personal websites or social media do not indicate that the individual is speaking on behalf of UNO.
General Information
---
Biography
Nick is interested in how things break, how they resist being broken, and how, once broken, they get put back together. He approaches the study of crisis response and emergency management through information flow and technology.
Teaching Interests
Nick is interested in emergency management, social network analysis, history of technology, and science and technology studies. He has begun to develop courses that will touch on each of these concepts.
Research Interests
Social Network AnalysisCrisis InformaticsEmergency ManagementHuman-Computer InteractionPlay
Service Summary
In his first semester, Nick joined the search committee for 2 new faculty to replace retiring faculty. In addition, Nick was elected to the Undergraduate Program Committee starting in the Spring of 2020. In addition to these two committee appointments at UNO, Nick serves as Area Chair of the Games and Play sub-committee of the ACM special interest group for computer-human interaction. He additionally serves for the Computer-Supported Cooperative Work committee as an Area Chair focusing on Critical Theory.