Auditions and Announcements

The Moving Company meets most Sundays throughout the academic year and members are required to attend the weekly technique class from 1 - 2:30 P.M.
Rehearsal times for various studio productions and site-specific works vary throughout the week depending on the availability of dancers.
Call 402.554.2670 for more information.
*The Dance Lab is located on the top level of the H&K building.
Here is a map of UNO's Dodge campus. H&K is building #13.
If parking is a problem on Sunday, then park free in the East Garage (#11) and follow the sidewalk along the south end of the soccer field, up the steps, and into the H&K building. The sidewalk is also shown on the map.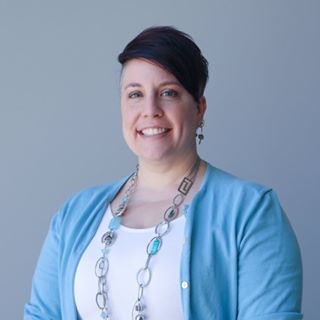 Danielle Laurion
Company Director: 2015-Present
Lead Teacher, Choreographer in Residence: 2010-2015