Auditions and Announcements
The Moving Company will not be holding auditions this year due to COVID-19. Please join the company for our virtual community classes on Sundays from 1-2pm, starting Sept. 13th. These classes will give participants a chance to dance with members of the company and gain knowledge about modern dance. Please e-mail the company at unomovingcompany@gmail.com to get more information on how to join this FREE virtual dance class.
The Moving Company meets most Sundays throughout the academic year and members are required to attend the weekly technique class from 1 - 2:30 P.M. 
Rehearsal times for various studio productions and site-specific works vary throughout the week depending on the availability of dancers.   
Call 402.554.2670 for more information.
*The Dance Lab is located on the top level of the H&K building.
Here is a map of UNO's Dodge campus. H&K is building #13.
If parking is a problem on Sunday, then park free in the East Garage (#11) and follow the sidewalk along the south end of the soccer field, up the steps, and into the H&K building. The sidewalk is also shown on the map.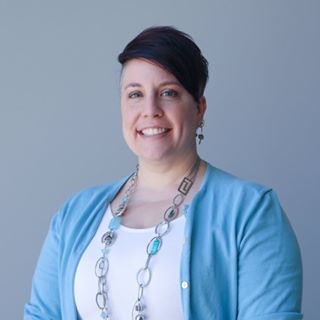 Danielle Laurion
Company Director: 2015-Present
Lead Teacher, Choreographer in Residence: 2010-2015