Congratulations to our 2020 Student Award Winners!
Each academic year, UNO honors an outstanding student in each major discipline. The Marketing and Entrepreneurship department is proud to honor the following students for their academic achievements.
Alison Raszler wins the Outstanding Marketing Student Award!
Alison tells us why she loves marketing...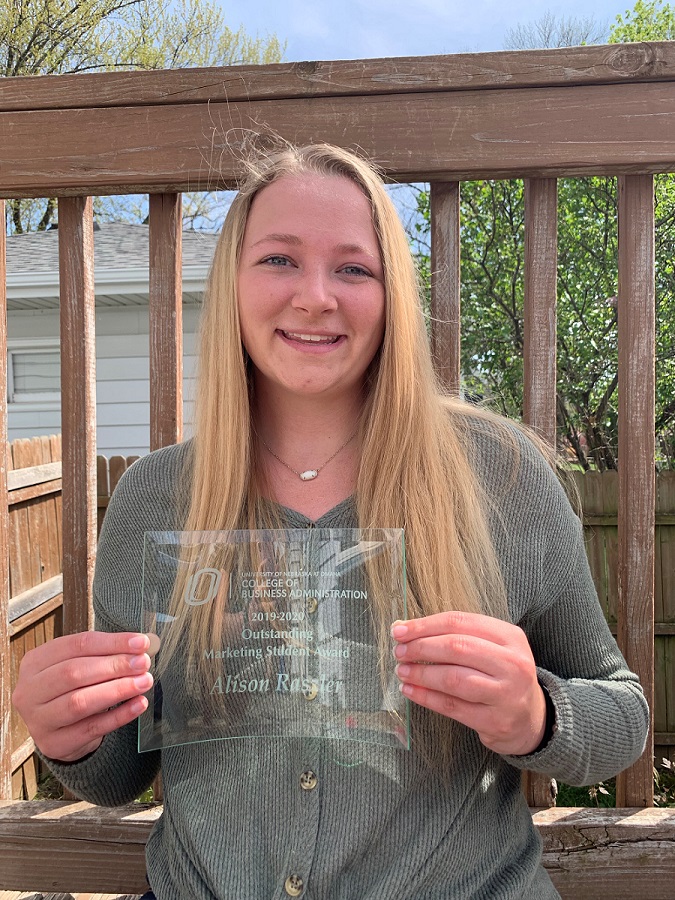 I loved the marketing classes I was able to take during my time at UNO. The professors were top notch and really help me succeed to be the best I can be. The students were so inviting and collaborative in the group projects we worked on with companies from the Omaha community.
Anisha Jones wins the Outstanding Entrepreneurship Student Award!
Anisha tells us why she loves entrepreneurship...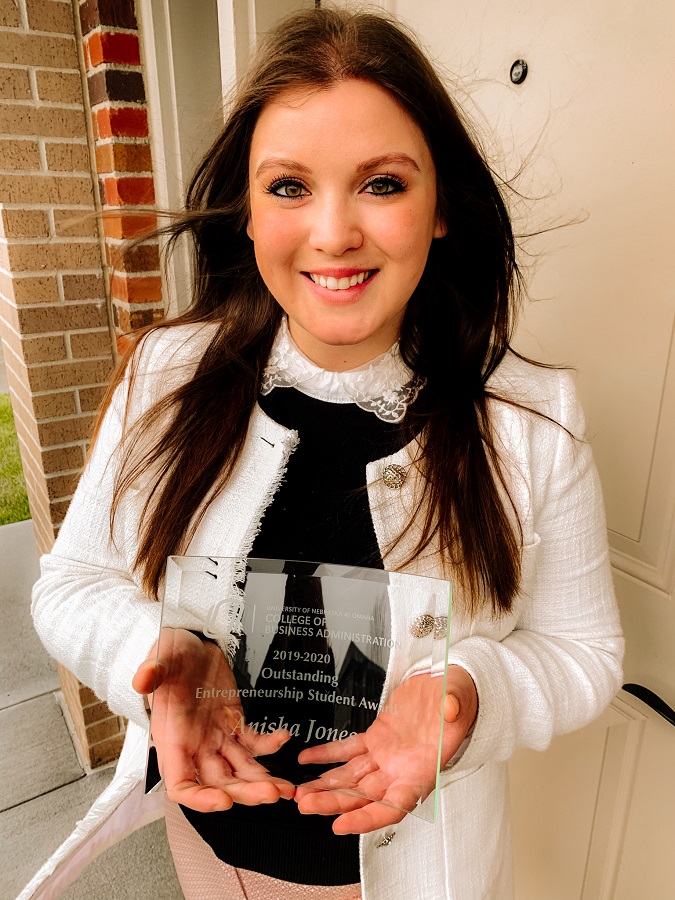 Entrepreneurship gives me the ability to drive my passions and purpose. I aspire to start my own business in the near future by cultivating an empowered and engaged community here and across the world. I truly believe when we give our time and attention to others we live a more joyful and fulfilled life.
Adrienne Cavill wins the Outstanding International Business Student Award!
"Adrienne's passion for International Business sprouted during her time at CBA. During her BS in BA at UNO, she has travelled across the globe, and studied and interned in various countries such as Ireland, Germany, France, Vietnam and India. Today, she works as the International Business Recruitment executive at the State of Nebraska's Department of Economic Development. Hearty Congratulations Adrienne!!!!!" - Dr. Phani Tej Adidam
Adrienne tells us why she loves international business...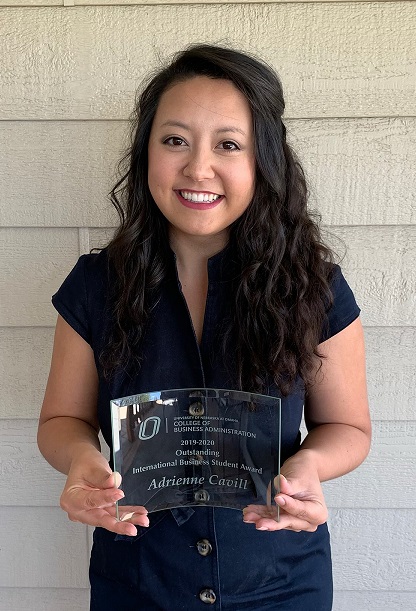 I studied International Business at CBA to open up career opportunities around the world! Not only does my education help me to make a difference in my community, but it also allows for my impact to be global.