Value Line Investment Research Seminar
The Genius of Warren Buffett Value Line Investment Seminar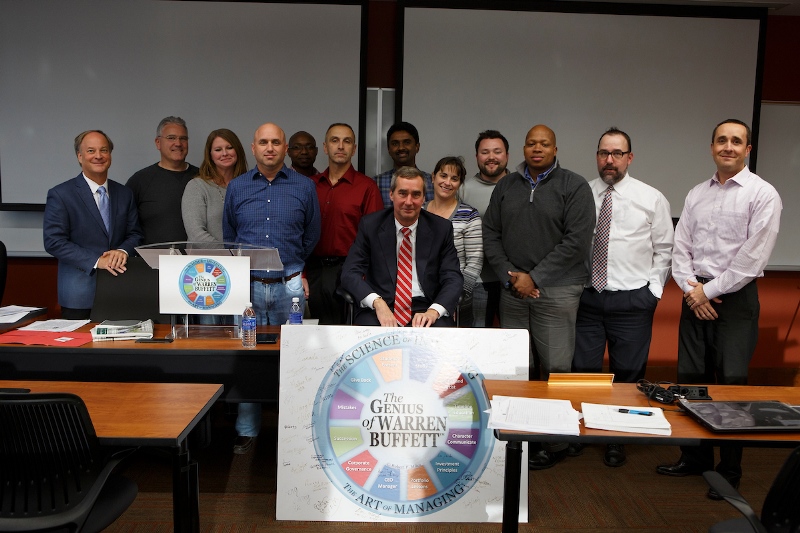 Mammel Hall Auditorium | October 3 | 6:00 - 7:00 PM | FREE
Click here to RSVP by September 30
Find out why Value Line, a stock information service that provides 15-year snapshots of publicly traded stocks, is the only investment research subscription used by Warren Buffett.
Warren Buffett on Value Line:
"I don't know of any other system that's as good… The snapshot it presents is an enormously efficient way for us to garner information about various businesses… I have yet to see a better way, including fooling around on the internet, that gives me the information as quickly."
Charlie Munger on Value Line:
"I can't imagine not having their graphs and their data. It's a marvelous, marvelous product."
"If I were teaching business school, I would have Value Line type figures that took me through the entire history of General Motors and I would try to relate the changes in the graph and data to what happened in the business."
Sponsored by: University of Nebraska at Omaha, College of Business Administration, Executive MBA Program, Genius of Warren Buffett course, UNO Finance Department, UNO Maverick Investment Program, UNO Criss Library System, Value Line Investment Survey
Presented by Ian Gendler, Executive Director of Value Line Research
Ian Gendler, along with Managing Editor Harvey Katz, supervises more than 70 analysts, and oversees the creation of Value Line's print and digital offerings. Ian has worked at Value Line since 2004 and specializes in tracking Aerospace/Defense stocks, as well as initiating coverage on new equities in a wide range of industries. Ian graduated with a degree in Finance and a minor in History from the University of Massachusetts at Amherst.
For more information on the UNO Genius of Buffett Course, click here.