2019 BigIdea! Pitch Contest Winners
First place for the 2019 BigIdea! Pitch Contest, hosted by the Center for Innovation, Entrepreneurship & Franchising on October 15, 2019, was awarded to Emily Buettner. Emily Buettner's business, Plug, is a social recruitment platform that democratizes the recruiting process for athletes and recruiters. Plug uses necessary recruitment features like geolocation and advanced search filters, so that athletes and recruiters can connect with recruitment opportunities. Users on Plug can upload videos that showcase their skills, highlights, or training, along with representing their training facilities so that other users can interact. Plug has integrated unique features like a user player card, built in direct messaging, and offers recruiting events near the user that make the recruitment process efficient and compliant with NCAA regulations.
Second place was awarded to Blake Phillip's and his business, PostMyProject. PostMyProject is a free project estimator for over 160 types of home improvement projects and an online community for service providers. Blake's service allows the average homeowner to develop a professional grade estimate and renovation item list by using just a few simple measurements, and then connects them with verified service providers. Blake received $250 and an bid into the 2019 National CEO Pitch Competition in Tampa, Florida.
Third place received $100 and was awarded to Patrick Grover for his self-assisting yoga mat. This yoga mat assists anyone from amateur to expert yoga goers with rising from the yoga mat.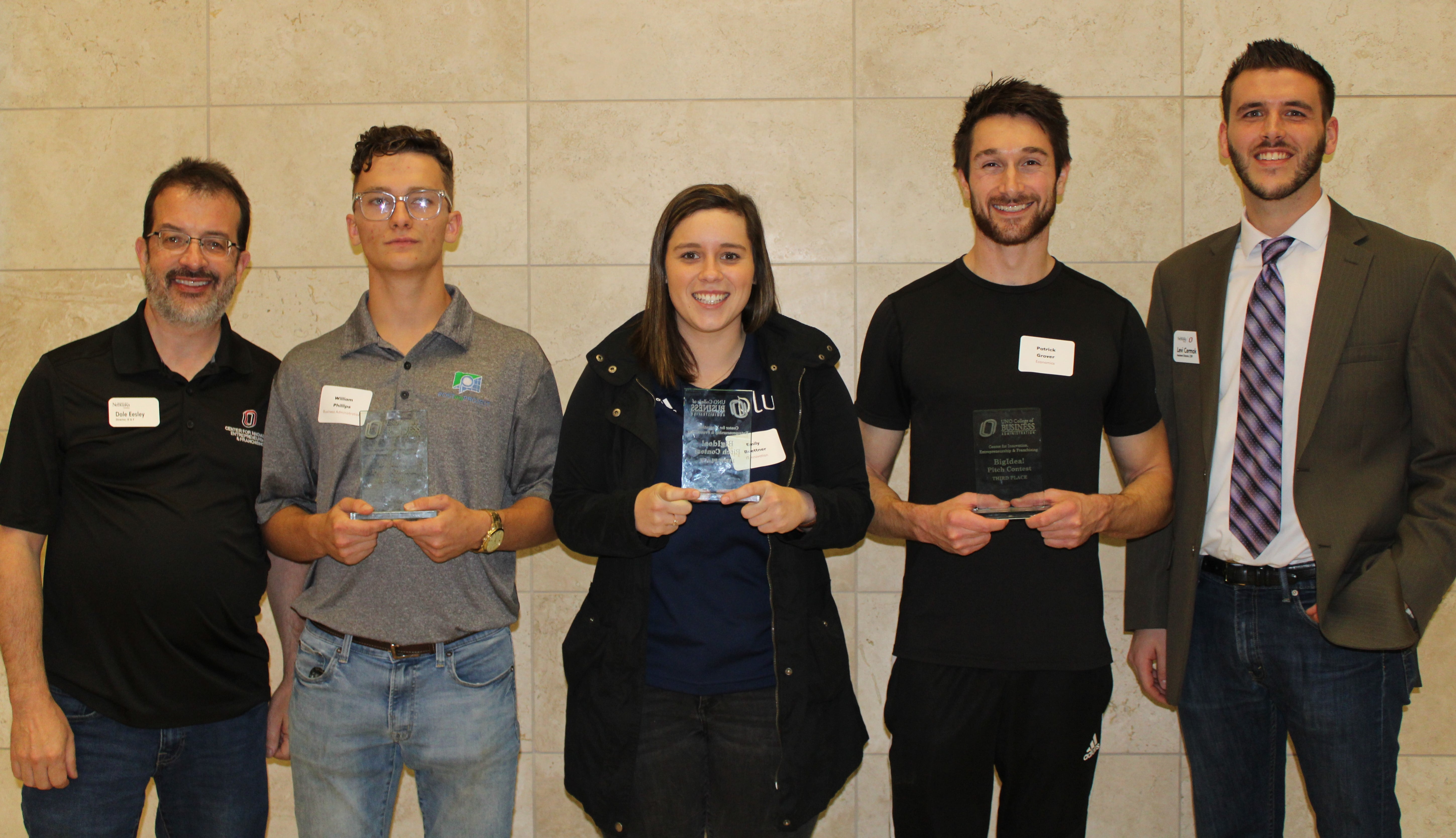 2019 BigIdea! Pitch Contest Winners with Dr. Dale Eesley (far left) and Levi Cermak (far right)