2018 BigIdea! Pitch Contest Winners
First place for the 2018 BigIdea! Pitch Contest, hosted by the Center for Innovation, Entrepreneurship & Franchising on October 9, 2018, was awarded to Ly Phan, a business administration major from Vietnam. The first place winner received a $500 check and an all-expense paid trip to the National Collegiate Entrepreneurs Organization (CEO) Pitch Competition in Kansas City. At CEO Nationals, she placed in the top 16 out of the other 80 competitors that made it to Nationals.
Her business concept is NailedIt – a management system for nail salons in the form of an app – benefits nail technicians, salon owners, and customer. It would increase efficiency of communication between salon owners and nail technicians while allowing customers and technicians to build rapport. Additionally, it will allow customers to see ratings and performance reviews of salons and technicians, allowing for a seamless experience from all angles.
First runner-up was awarded to Michael Mazgaj and his Hollar Scholar idea. Hollar Scholar is an audible abstrated service that aids researchers in maximizing their time in digesting literature.
Second runner-up was awarded to Suzy Fendrick and her Chorie idea. Chorie is an app that is described as "Hudl meets choreography and dance."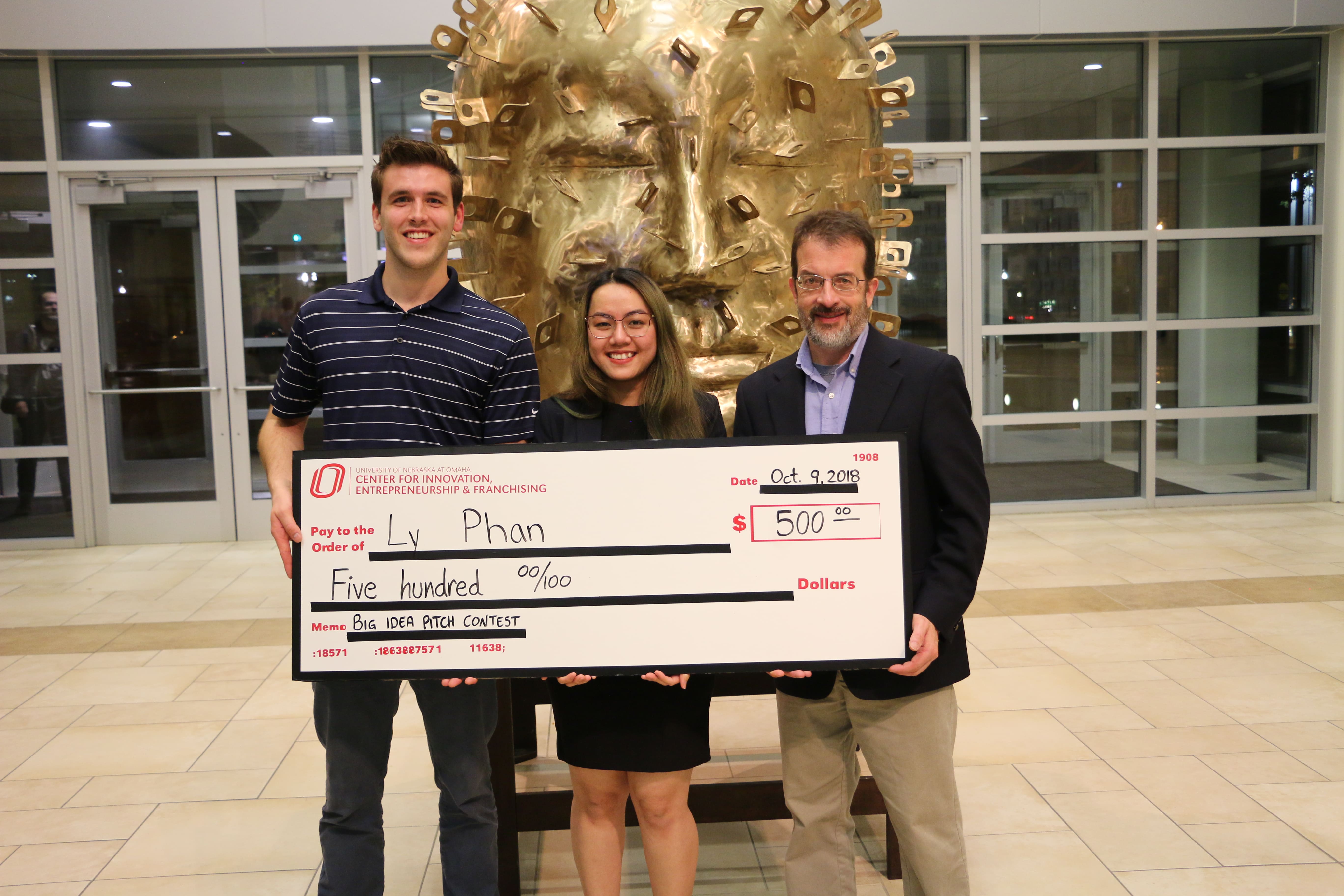 2018 BigIdea! Pitch Contest Winner, Ly Phan, with Levi Cermak and Dr. Dale Eesley