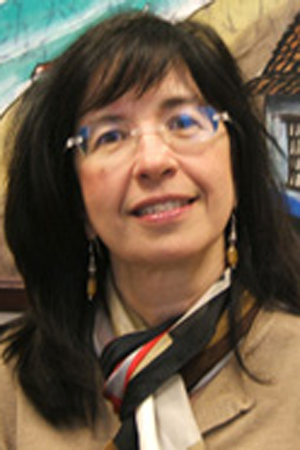 Lourdes Gouveia, Ph.D.
Professor Emeritus of Sociology and Latino/Latin American Studies
---
email:
area of focus:
Development, Food and Agriculture, Latino/a Latin American Sociology, Immigration
Additional Information
Profile
Dr. Gouveia is a Professor of Sociology and the Director of the Office of Latino/Latin American Studies of the Great Plains at the University of Nebraska at Omaha.
She obtained her Ph.D. in Sociology from the University of Kansas.
Since her arrival in Nebraska in 1989, she has been studying and writing about the interrelation between the global restructuring of meat processing, the recruitment of Latino immigrant labor, and the implications of these changes for the future of Latino immigrant labor flows and their communities of settlement. She has published numerous articles and co-authored a book on the subject. Among the more recent ones is an article in the journal Great Plains Studies titled, "Global Forces and Latino Population Growth in the Midwest: A Regional and Subregional Analysis," "Latino Immigrants, Meatpacking and Rural Communities: A Case Study of Lexington, Nebraska" A Research Report published by the Julian Samora Institute of Michigan State University and, most recently, a study conducted with Miguel Carranza from UNL and commissioned by the Nebraska State Legislature on the incorporation of Latino Immigrant Workers to Nebraska.
She is the Principal investigator of a $1 million congressional earmark to expand the work of her Latino/Latin American Studies program, including research on the second generation and political and economic incorporation of new immigrants. She is currently participating in the Chicago Council on Foreign Affairs task force on immigration which is drafting immigration policy recommendations from the Midwest perspective and participated in a similar task force convened by Governor Johanns to deal with the crisis resulting from Operation Vanguard. Dr. Gouveia is also a Board member of the Nebraska Appleseed Center for Law in the Public Interest which has been at the forefront of immigration policy issues in the state.
She works closely with several other research projects on the factors that facilitate or impede Nebraska Latinos' education attainment in collaboration with Omaha's Chicano Awareness Center, Omaha Public Schools District (OPS), and the Mexican American Commission. She is the 2003 recipient of the City of Omaha Latinos on the Move Award on Education.