Minors in Sociology & Anthropology
Ask Tough Questions About Society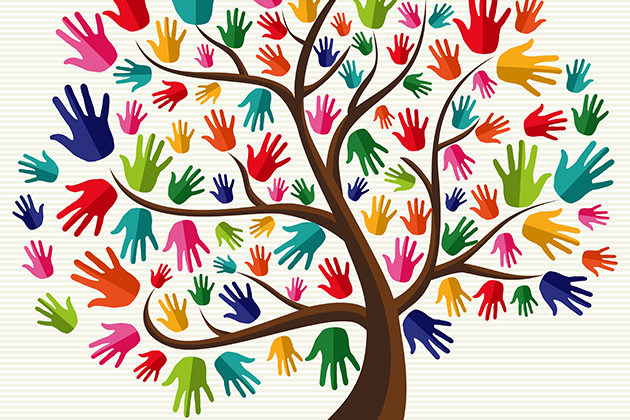 Why minor in Sociology or Anthropology?
Have you ever taken a course and wondered, how does what I am learning apply to the real world? Why should I care about the material?
In most Sociology courses, you won't question the relevance of the course material to your life. What you learn (especially regarding social interactions and relations) can be seen in action everywhere you go, from the campus to the hockey arena, from malls to the streets. Most of what you'll learn is observable in one form or another.  Plus, you can use what you have learned in Sociology in other classes to engage in meaningful conversations about the our world, people an cultures.
Sociology and Anthropology also ask tough questions about society.  You'll begin to uncover social norms that may have gone unquestioned while growing up and start to ask inconvenient questions, such as whether patriarchy/sexism, racism, anti-homosexuality are still rampant within our society today. If so, how do the dominant and the dominated reinforce or mitigate these issues of oppression? In short, Sociology allows one to penetrate surface realities of the social world.
Employers Value the Knowledge & Skills Our Minors Provide
Some of the competencies you develop in studying Sociology & Anthropology include:
an understanding of social systems and large bureaucracies
the ability to devise and carry out research projects to assess whether a program or policy is working
the ability to collect, read, and analyze statistical information that come from polls or surveys
the ability to recognize the important differences in the social, cultural, and economic backgrounds of people
skills and competency at preparing reports and communicating complex abstract ideas
the capacity for critical thinking about social issues and problems that confront our society today
Our Campus. Otherwise Known as Omaha.
The University of Nebraska does not discriminate based on race, color, ethnicity, national origin, sex, pregnancy, sexual orientation, gender identity, religion, disability, age, genetic information, veteran status, marital status, and/or political affiliation in its programs, activities, or employment. Learn more about Equity, Access and Diversity.
scroll to top of page