Explore upcoming courses being offered in the Department of Sociology and Anthropology.
Spring 2022 Courses
SOC 4550/8556: Organizational Diversity & Inclusion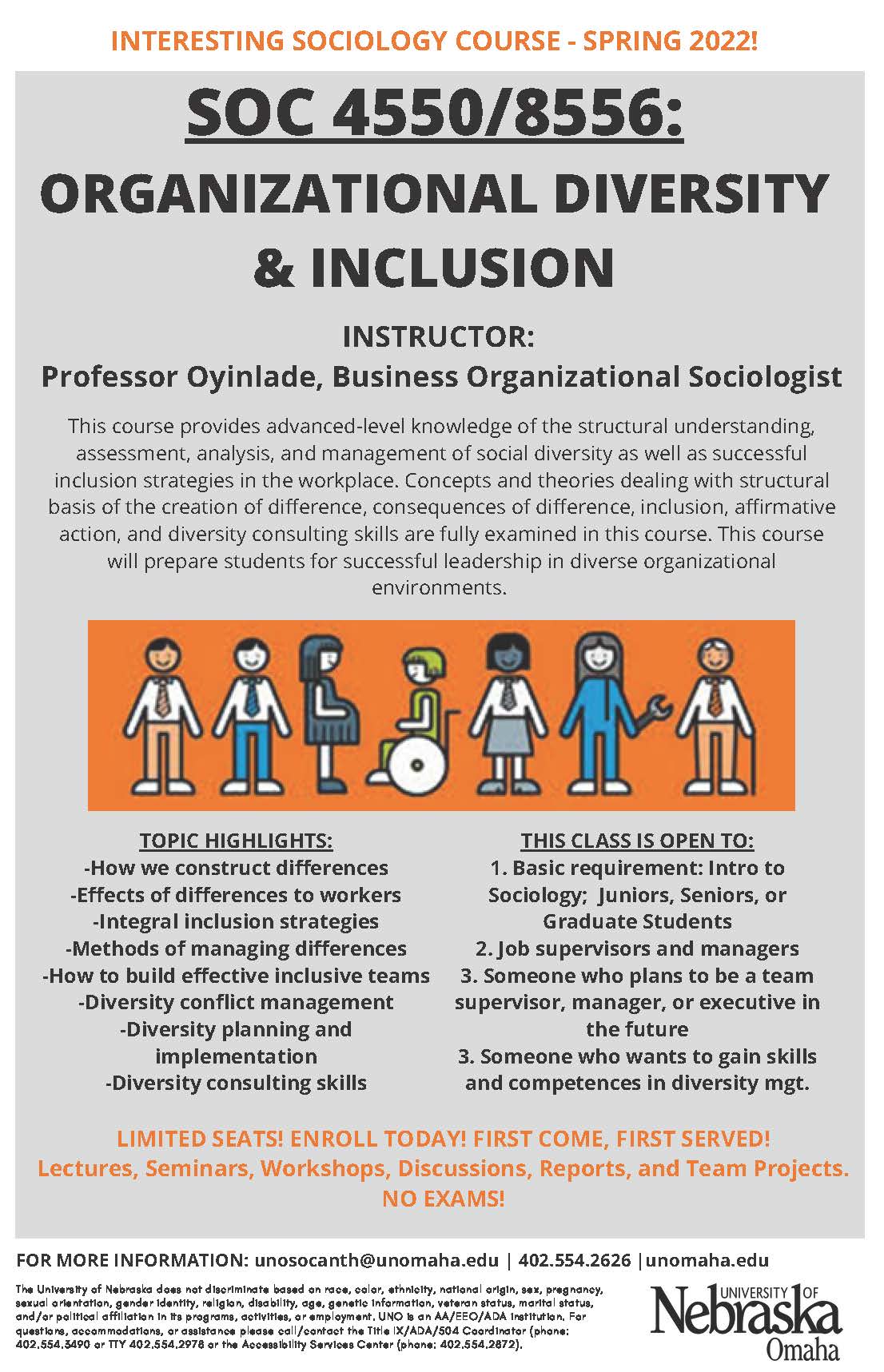 This course provides advanced-level knowledge of the structural understanding,assessment, analysis, and management of social diversity as well as successfulinclusion strategies in the workplace. Concepts and theories dealing with structuralbasis of the creation of difference, consequences of difference, inclusion, affirmativeaction, and diversity consulting skills are fully examined in this course. This coursewill prepare students for successful leadership in diverse organizationalenvironments.
---