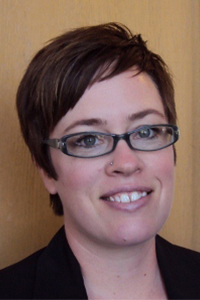 Julie Pelton, PhD
Associate Professor of Sociology
402.554.4125
---
email:
office:
area of focus:
Scholarship of Teaching and Learning, Theory, Social Movements, Culture, Environmental Sociology
Additional Information
---
Profile
Julie Pelton is an Associate Professor of Sociology at the University of Nebraska at Omaha. She completed her BS in Sociology at Illinois State University in 1999 and her PhD in Sociology (with a Women's Studies Minor) at The Pennsylvania State University in 2006.
Dr. Pelton currently teaches courses at the graduate and undergraduate level, including Social Inequality, Social Stratification, The Development of Sociological Theory, and a Seminar on Teaching at the college level. Her other teaching interests include social problems, environmental sociology, sociology of gender, social movements, and culture.
Dr. Pelton's primary research focuses on the Sociology of Teaching and Learning. She has been working extensively with her undergraduate theory courses to understand how sociology majors learn and how we can improve student learning outcomes in a writing-intensive theory course.  Her first study found that using an active learning based film assignment reduced anxiety about writing theoretically and improved student confidence in their ability to theorize. A second project investigates the learning strategies typically used by sociology majors, whether and to what extent they engage in metacognitive strategies, and whether teaching about learning results in students reporting greater use of self-regulatory behaviors. Students report greater use of higher level cognitive learning strategies such as critical thinking and are more intrinsically motivated as a result of taking the course and learning more about how they learn. Dr. Pelton has also analyzed the effectiveness of teaching seminars for reducing anxiety and increasing confidence in graduate student teachers. Other projects have examined the role of culture in social movements and the impact of movements on contemporary American culture, particularly the discourse about dissent and protest in mainstream national newspapers during the invasions of Afghanistan and Iraq.
Our Campus. Otherwise Known as Omaha.
The University of Nebraska does not discriminate based on race, color, ethnicity, national origin, sex, pregnancy, sexual orientation, gender identity, religion, disability, age, genetic information, veteran status, marital status, and/or political affiliation in its programs, activities, or employment. Learn more about Equity, Access and Diversity.
scroll to top of page