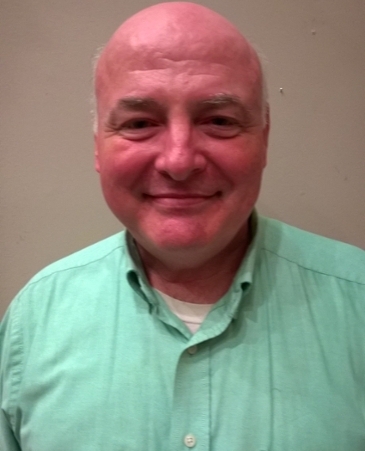 ---
Additional Information
---
Education
M.A. in History, University of Nebraska at Omaha
M.A. in National Security Affairs, Naval Postgraduate School
B.S. in International Affairs, U.S. Air Force Academy
Background
Ken Knotts is a PhD Candidate in History at the University of Nebraska-Lincoln. Ken earned his B.S. in International Affairs at the U.S. Air Force Academy, and an M.A. in National Security Affairs at the Naval Postgraduate School. At NPS, he wrote his first thesis on Mikhail Gorbachev's military reforms under Perestroika. In the Air Force, he was an Intelligence Officer and a specialist in Soviet and Russian studies. Ken served as a military attaché successively in Belarus, Russia, and Turkmenistan. Other duties included Deputy Director of International Programs, Air Force Academy; Eurasia Branch Chief, Joint Staff Intelligence, Pentagon; and he was a charter member of Defense Intelligence Agency's Counterterrorism Watch. After retiring from the Air Force, Ken worked at the Departments of Defense and Homeland Security.
Ken earned his M.A. in History at UNO in 2014. He presented papers on U.S. Defense Policy in Central Asia at the 2012 Missouri Valley History Conference and on The Beginnings of Military Intelligence in Early Greece at the 2013 MVHC. In March 2015, Ken was presented the Society for Military History's Carroll Prize for the Best Graduate Paper in Military History, for his presentation entitled, "They Kept the Trains Running: The U.S. Russian Railway Service Corps During the Allied Intervention in Russia's Civil War."
In succeeding Missouri Valley conferences, Ken presented papers entitled "Druzhina: The Czecho-Slovak Legion of Russia in Myth and Memory," "They Kept the Trains Running in Northwest Russia: The U.S. North Russia Transportation Corps During Russia's Civil War," and "Operating on the Margins: Laws of Armed Conflict, Neutrality, and Combined Command Encountered by U.S. and Allied Units in Russia's Civil War."
In addition to serving as an Adjunct at UNO, Ken is also a Student Lecturer at UNL. There, he has taught "The History of Modern Russia," "History and Culture of the Czech Peoples," "History of the Cold War," as well as U.S. History courses.
Away from the classroom, Ken most enjoys spending time with his wife Elizabeth, his son, daughter, and two granddaughters.
Frequently Taught Courses
World Civilizations II, Since 1500 (HIST 1010)
Research Empahses
First World War, Allied Intervention in Russia, Russia/Central European History, Central Asia