History Honors Society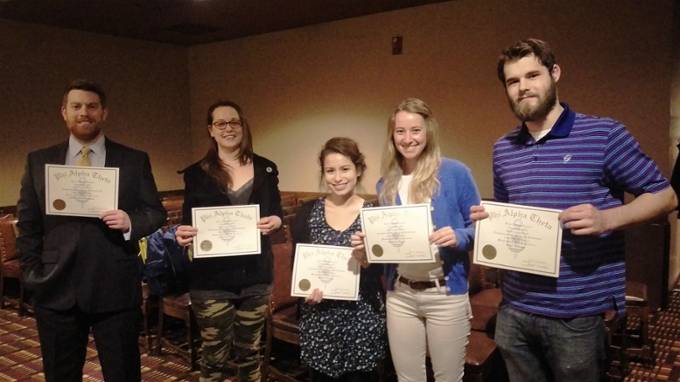 2016-2017 Phi Alpha Theta Initiates
Phi Alpha Theta History Honor Society
The Omicron Chapter of Phi Alpha Theta at the University of Nebraska at Omaha is a dynamic group of students who organize events and activities that promote the study of history and the historical profession. To raise funds for local activities, the Omicron Chapter holds an annual Book and Bake sale each semester.
Undergraduate Student Eligibility: Undergraduate students must complete a minimum of 12 semester hours (4 courses) in History, achieve a minimum GPA of 3.1 in History and a GPA of 3.0 or better overall. A maximum of 3 credit hours of online, transfer, or AP credits may be applied to the membership eligibility requirement. Membership is not limited to History majors.
Graduate Student Eligibility: Graduate students should have completed a minimum of 12 semester hours towards their Master's Degree in History, have a GPA of better than 3.5, and shall have completed approximately 30% of the residence requirements for the Master's Degree.
All new members are invited to an initiation ceremony in the presence of the History Faculty, which is held once each academic year in the Spring. Students will pay a one-time fee of $55.00. This fee is for a lifetime membership and includes a certificate and four issues of our journal, The Historian. For more information on how to join UNO's Omicron Chapter of Phi Alpha Theta, contact the organization's faculty advisor Dr. Susana Geliga.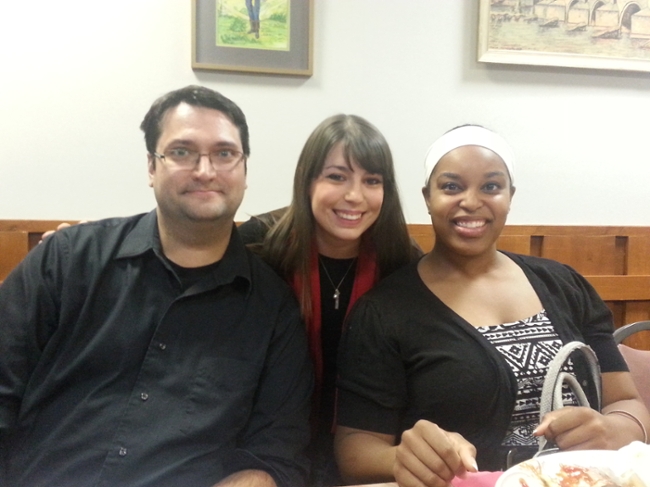 2014-2015 Phi Alpha Theta Officers