Laboratory of Avian Ecology
Laboratory of Avian Ecology
Welcome to the Laboratory of Avian Ecology

L. LaReesa Wolfenbarger and John P. McCarty
University of Nebraska Omaha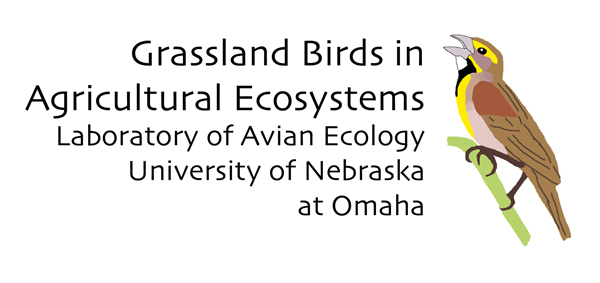 Welcome to our lab at the Department of Biology at the University of Nebraska Omaha. The primary goal of our lab group is to provide timely, relevant information to meet the research needs of resource managers and other decision makers. We focus on the ecosystems of the Great Plains, with an emphasis on birds in agricultural ecosystems.
To find out more about John McCarty, visit his site here.
To find out more about LaReesa Wolfenbarger, visit her site here.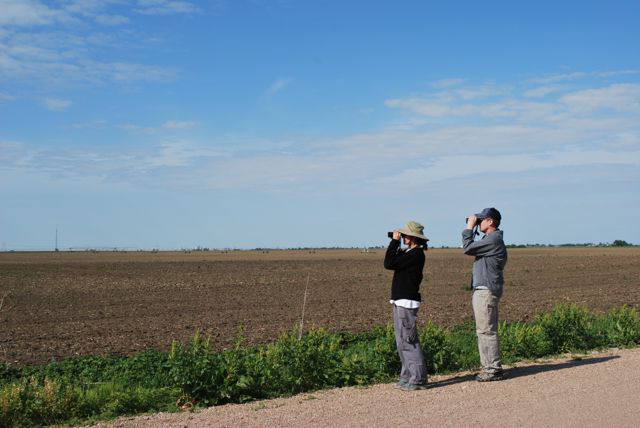 ---
Conservation of Prairie Ecosystems
The prairie grasslands of the Midwest and Great Plains range from tall-grass prairie in the east, through mixed-grass and short-grass prairie in the drier west. These great native grasslands covered at least 1 million square miles of the interior of North America prior to European settlement. Settlers found this ecosystem to provide ideal conditions for farming and ranching - as a result the prairies have been heavily modified by human activities and most remaining examples of native prairie exists as relatively small fragments embedded in an agricultural landscape. This is especially true of the remaining tall-grass prairie. The range of tall-grass prairie, with its spectacular head-high grasses and wildflowers once covered the rich soils of what is now the US Corn and Soybean belt. As a result, all but a small percent of this ecosystem has fallen under the plow. Estimates are that 95 to 99% of tall-grass prairie has disappeared, making this one of the globe's most critically endangered ecosystems.
Grassland Bird Conservation
Many of the species of conservation concern now survive in the small prairie fragments in the agricultural landscape or are able to breed in the heavily modified grasslands at the edges of farm fields. A central component to the conservation strategy for grassland birds involves an understanding of the ecology of grassland birds in agricultural ecosystems. This includes understanding the effects of agriculture on adjacent native prairie reserves, the importance of marginal grass habitats bordering agricultural fields (or even within fields in the case of terraces and waterways), the use of row crop fields by birds, and the restoration of former farm fields. Restoration can include both long-term attempts to restore the conditions of native prairie and shorter term conservation strategies such as USDA's Conservation Reserve Program (CRP) that encourages private land owners to plant native grasses.
Research in Service to Policy-Makers and Land-Managers
The over-all aim of our research program is to provide timely, relevant information to meet the research needs of resource managers and policy makers.
Our current research includes projects examining how management of grassland fragments impact grassland song birds and the use of agricultural landscapes by migratory shorebirds. These projects have been designed and implemented in collaboration with resource managers from state, federal, and non-governmental organizations. For details, visit the grassland bird research page and the shorebird migration page.
---
Most of our projects involve collaborations with graduate students and researchers at other institutions. Learn more about current and former members of our lab.
You can read about work done by some members of our lab in this article from the UNO Alumni Magazine.