Donning of the Kente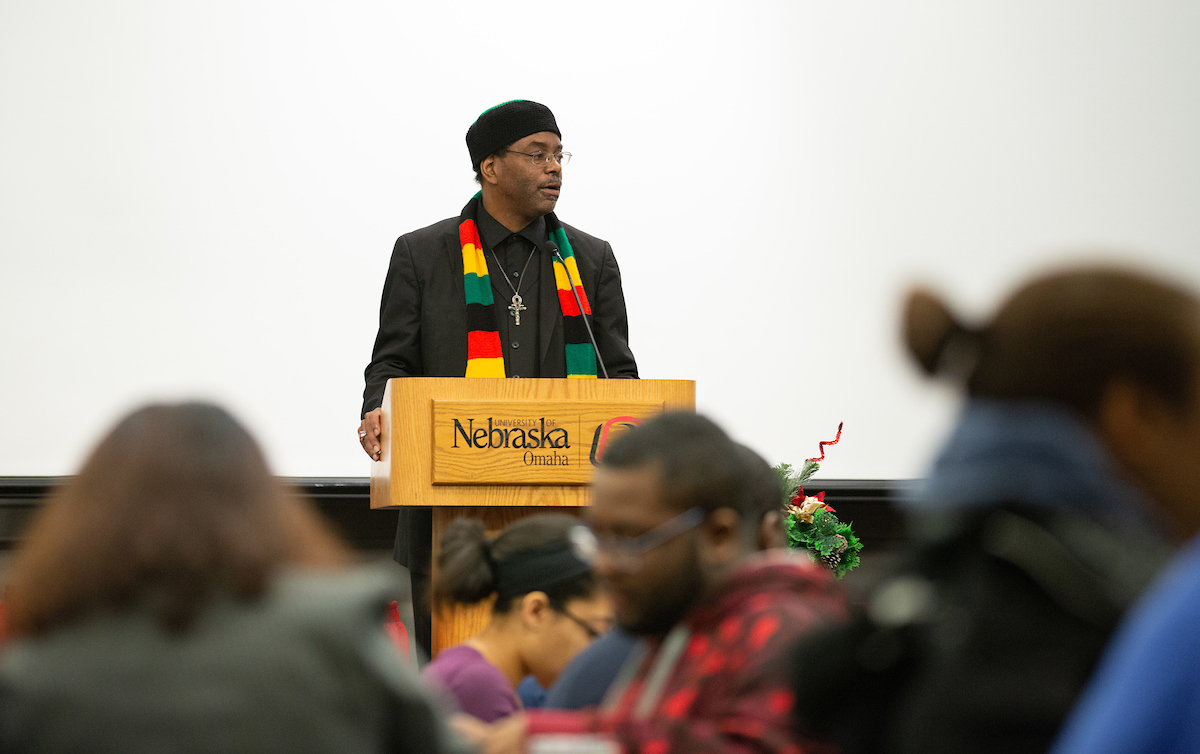 The Donning of the Kente is a cultural achievement ceremony celebrating the graduation of students who recognize their African roots. The Donning of Kente embraces the experience and symbolism associated with the Kente cloth, adopted by the Ashanti Nation of Ghana, dating to the 16th century West African tradition of recognizing an individual's extraordinary achievements. The ceremony is a symbol of achievement for impending graduates.
Juneteenth Parade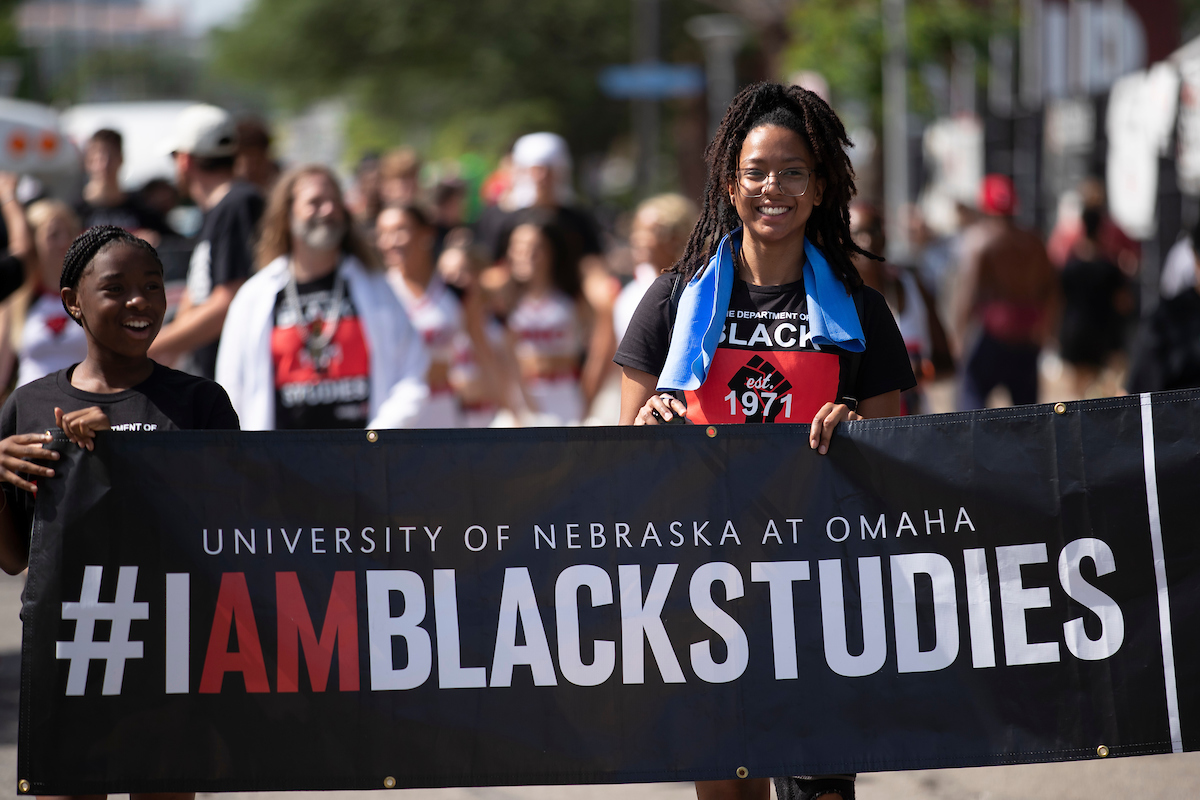 The Department of Black Studies and Office of Multicultural Affairs lead events and UNO's presence for Omaha's annual Juneteenth celebration. Juneteenth is an important milestone in the African-American community, as it represents the emancipation of African Americans enslaved in the United States.
Annual Malcolm X Festival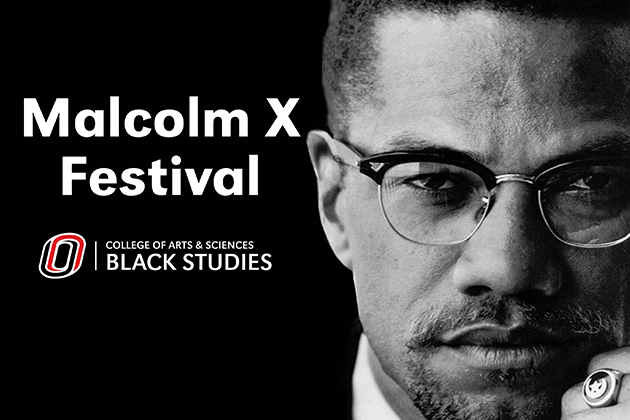 In 2002, Dr. Robert Chrisman, Chair of the Department at the time, founded the Malcolm X Festival. The Festival has exposed UNO students to a wide range of opinion and thought from leading Black intellectuals on the significance of Malcolm X to the many areas he touched: Black Nationalism, civil rights, issues of Black masculinity and leadership, Pan-Africanism, and internationalism.
Born Malcolm Little in Omaha, Nebraska, the man the world came to know as Malcolm X's continuing growth, change, and transcendence have become a model of human possibility. The Malcolm X Festival affords a comprehensive examination and observation of a world famous Black American born in Omaha's Black community. In dealing with the issues of Malcolm X's life, students will further appreciate diversity and pluralism.
The Festival makes a significant statement by the Department of Black Studies of its engagement with the UNO campus and the Omaha community.