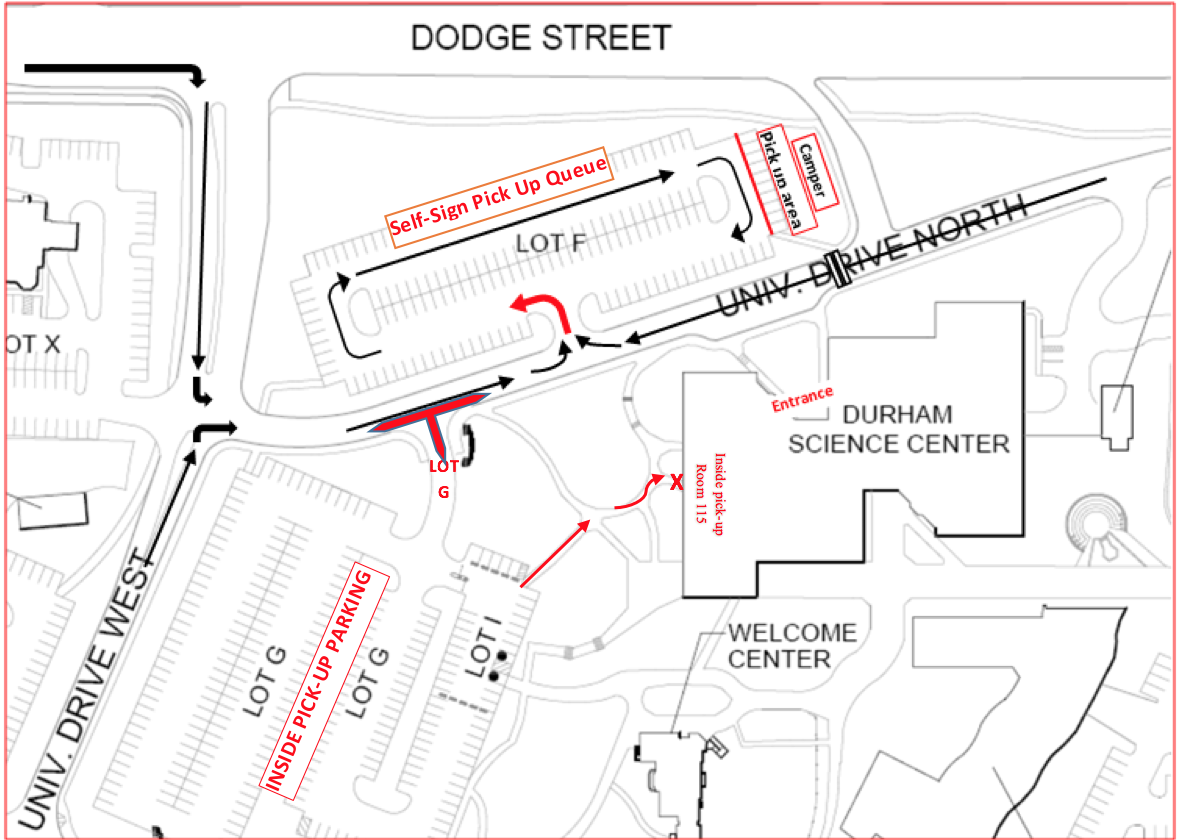 Morning Drop Off
Please park in Lot F and walk your child into the Durham Science Center
Dismissal and After Care Parking
Campers are dismissed as follows:
1.  Campers who self-sign out
Since there is a great amount of traffic at this time, traffic in LOT F will be directed by UNO Public Safety. Parking for self-sign dismissal is allowed ONLY IN LOT F north of Durham. Near 3:20 p.m., children with permission to sign themselves out of camp will be led across the crosswalk to the assigned waiting area. Parents should enter Lot F and turn to the west following the loop around the parking lot. The east end of the parking lot has been blocked off to allow staff to escort campers to their vehicles. Please remain in your cars and allow staff to escort children. It is strongly suggested that parents stagger pick-up times so that the traffic is not overly congested right at 3:15. The children will be well monitored and safe. (See Map.) Note: Giving your child permission to self-sign out from camp means that we do not check names of those picking up. We will do our utmost to ensure your child gets into the correct car.

2.  Parent Pick Up
Adults who go inside to sign out and pick up children park in LOT G. Between 3:25 and 3:35 p.m., children enrolled in After Care and those children without permission to sign themselves out will be brought to Room 115 - 116. Campers are dismissed directly from Room 115 to the adult responsible for picking them up. Children not picked up by 3:45 are placed with After Care.

3.  After Care
The directions are the same as Parent Pick Up, unless children are outside playing. If children are outside, they will be in the area behind Durham through the south doors. Please check out with the After Care Counselor do not just leave with your child. Be sure you have listed all of those with permission to sign out your child. Please pick up your camper by 5:30 p.m.


Those adults not willing to abide by these instructions may be asked to keep their child at home with no refund.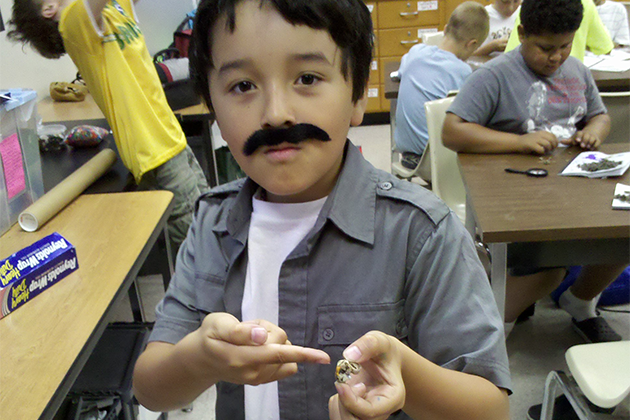 Our Campus. Otherwise Known as Omaha.
The University of Nebraska does not discriminate based on race, color, ethnicity, national origin, sex, pregnancy, sexual orientation, gender identity, religion, disability, age, genetic information, veteran status, marital status, and/or political affiliation in its programs, activities, or employment. Learn more about Equity, Access and Diversity.
scroll to top of page