Meet the Director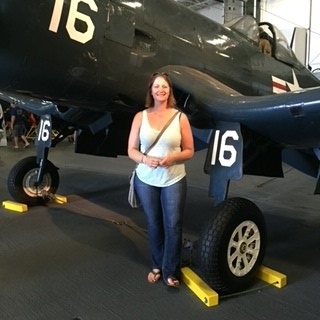 Erin Dahl , AFTS Director
Erin Dahl is the new director for Aim for the Stars Summer Science and Math Camp at the University of Nebraska at Omaha. She received her B.A. in Elementary Education and M.A. in STEM from UNO.
Erin has been involved in science education throughout her teaching career. She was a fifth-grade science teacher for 11 years and a seventh-grade science teacher for 5 years with Millard Public Schools.
At the UNO Aim for the Stars program, she is responsible for all aspects of the camp, including:
Hiring teachers and counselors
Supervising the development of curricula
Extending partnerships with area businesses
Developing rosters and management tools necessary to manage all camper and the use of university classrooms and facilities
Tracking demographics and grant writing
Erin's passions include her pets, her nephew, reading, and developing her professional knowledge of how children best learn science.
Erin believes that all children should have the opportunity to interact with science in order to develop a passion and understanding of the natural world. Science should be fun and hands on so that our future generations pursue science careers and help make our world a better place!